Title: Help For My Brothers – The Pre Funk Singles 1963-1968
Artist: Bobby Byrd
Label: BGP
Format: CD
Release date: October 6, 2017
Bobby Byrd, hands down, is the perhaps the greatest sideman in the history of music. Now I may get killed with the "what about Mick/Keith, Bono/Edge, Chuck D/Flavor Flav" comments, all of which are valid points (though Chuck & Flav may be the best comparison in my opinion). But if the name Bobby Byrd isn't jumping right at you, allow me to take this time to bring you up to speed.
Who else could go on a stage and hold their own with "the hardest working man in show business," "Soul Brother # 1," "The Godfather of Soul," "Mr. Dynamite"? Ok, by now I think you know who I'm referring to. Yes, Bobby Byrd was James Brown's right hand man for 20 years, one of the original Famous Flames, which explains my earlier comparison. Think "Sex Machine." James said, "Get Up" and Bobby Byrd had the comeback, "Get on up." In fact, James calls Bobby Byrd's name to "take 'em to the bridge." But before the "Sex Machine" era, and apart from the Famous Flames, Byrd released his own recordings. As all hip hop historians know, Eric B & Rakim sampled Byrd's "I Know You Got Soul" (1971), and there are many others that used Byrd samples, including Jay-Z. But let's go back a little further.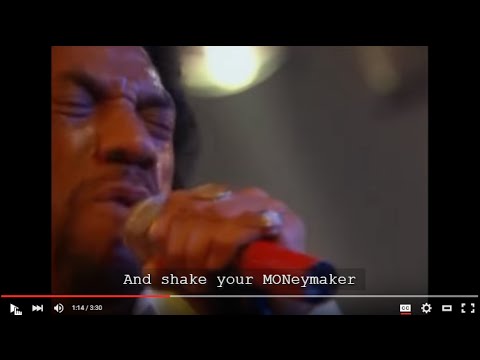 This new CD compilation, Help For My Brothers: The Pre Funk Singles 1963-68, begins with the earliest singles released by Byrd on the Federal, Smash, and King labels. All were produced by James Brown, who also shared co-writing credits on many of the songs. To hear Bobby Byrd sing and be the front man might seem strange, but his voice is actually good. No screaming over lyrics. One of the earliest tracks, "I'm Just a Nobody," has that 60's vibe and the tempo is what was the norm during that period, a slow groove. Also included is his first solo hit, "Baby, Baby, Baby" with Anna King from 1964, as well as "We Are in Love" from 1965, an even bigger success.  Byrd takes a gamble with "Write Me A Letter," perhaps the best track on the CD. His vocal presentation is not what one expects: rockabilly. Yes, rockabilly!
Bobby Byrd didn't have James Brown's stage showmanship, but his voice perhaps was a little better. Help For My Brothers, the first-ever compilation of Byrd's earliest, lesser known singles, shows the evolution of his solo work. Byrd was more than JB's sideman, and for that we will be forever grateful.
Reviewed by Eddie Bowman