The following CDs, all released in the latter half of 2012, feature five older veterans of the blues as well as the reigning queen.

Title: Blues Heart
Artist:  Dorothy Moore
Label:  Farish Street Records
Formats: CD, MP3
Release date:  August 21, 2012
Dorothy Moore has been around the block a few times, and reinvented herself in the process.  Over a career spanning 40 years, she's achieved great success as a soul and R&B singer, most notably for her 1976 chart topping southern soul song Misty Blue.  Now in her mid-60s, she proclaims in the opening track, "I'm Coming Down With the Blues."   Indeed, Blues Heart is her first full-length blues album, though it still offers plenty of Moore's signature sound.  This is a slower, soft-around-the-edges yet still plenty soulful style of blues befitting a woman on the upper end of middle age who's reached a more introspective plane and is now reflecting upon life and past relationships.   Standout tracks include the gospel-tinged  "I Found Someone," the funk jam "Institutionalize," and  the slow-burner "Let the Healing Begin," in which Moore demonstrates her skills on harmonica (or in her words, the "Mississippi sax").  Overall this is a very enjoyable album, and if Moore's voice occasionally wavers a bit, she more than compensates with her wide vocal range and gutsy delivery.

Title:  The Blues Broads
Artist: The Blues Broads
Label:  Delta Groove
Formats:  CD /DVD, MP3
Release date:  September 18, 2012

First there was the Blues Brothers, now make way for the Blues Broads.  Dorothy Morrison, Tracy Nelson, Annie Sampson and Angela Strehli recently joined forces to create this supergroup which melds styles ranging from blues, country, gospel and rock. Their debut release is a live recording from a November 4, 2011, performance at the Throckmorton Theatre in Mill Valley, CA.  The CD is packaged with a DVD (NTSC, 50 minutes) that features a bonus track,  "It's All Over Now Baby Blue," not included on the CD.
For my taste the CD is somewhat gimmicky, especially in the opening tracks. The blues-rock stylings of Nelson and Strehli don't always blend well with Morrison and Sampson, and covers of iconic songs like "River Deep" are more miss than hit. There are tracks, however, where everything seems to gel, especially on the latter half of the album when the group is warmed up and firing on all cylinders.  By the time the rollicking cover of the Mother Earth song "It Won't Be Long" hits the speakers, with guest Deana Bogart taking over lead vocals, it's time to sit up and take notice.  Then Tracy Nelson proves she is a blues broad of the highest order on her trademark song "Walk Away," a terrific rendition that works well with the rest of the grouping singing back-up.  The two gospel numbers that close the album are fantastic, including the a cappella "Jesus I'll Never Forget" and a pew-burner rendition of Morrison's signature song, "Oh Happy Day," which brings down the house: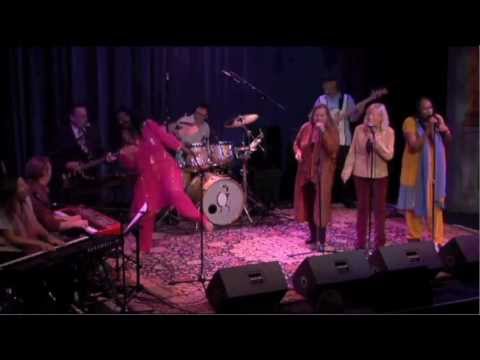 By the end of the concert I was ready to change my opinion of the Blues Broads.  When they have great arrangements that carefully consider the vocal timbres and strengths of each member, they are indeed a supergroup!

Title:  33 1/3
Artist:  Shemekia Copeland
Label:  Telarc
Formats:  CD, MP3
Release date:  September 25, 2012
Shemekia Copeland was declared "Queen of the Blues" at the 2011 Chicago Blues Festival, a well-earned title bestowed after the passing of the previous queen, Koko Taylor.  Her latest album, 33 1/3 (a nod to her love of vinyl), is one of the best, if not the best blues recording of the year (and has been nominated for a Grammy).   Copeland's vocal talents aside, props must also be given to producer/guitarist Oliver Wood, of the Wood Brothers, who co-wrote several of the songs with John Hahn and contributes to the backing band, which also includes Ted Pecchio on bass and Gary Hansen on drums.
According to Copeland, "Every one of these songs tells a story about where I am in my life – they all connect to something that has happened to me, both good and bad." What's amazing is how well the Wood/Hahn songwriting duo was able to tap into her psyche on songs such as "Lemon Pie," which addresses the current gap between the middle class and the one-percenters, and the feminist manifesto "Ain't Gonna Be Your Tattoo," which features Buddy Guy on lead guitar. These songs are so personal in character I was surprised to learn that Copeland did not contribute to the lyrics.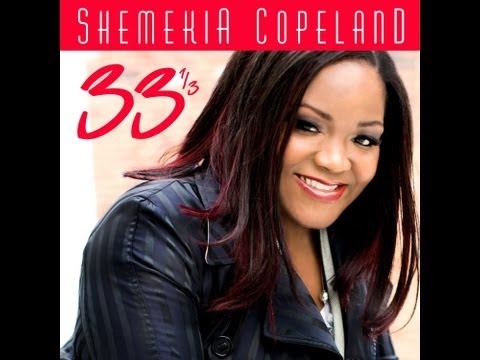 All of the tracks have stellar arrangements and instrumentals, with Wood charting the course of the album through many styles, from the traditional to the contemporary, making sure it never grows stale.  One of the ways he accomplishes this task is to draw from musicians outside the Chicago blues clique, such as JJ Grey of the southern soul/funk/rock band Mofro, and Blackberry Smoke lead guitarist Charlie Starr, who adds a countrified pedal steel on Copeland's covers of JJ Grey's "A Woman" and Bob Dylan's "I'll Be Your Baby Tonight."
There are no weak tracks on this album, so it's hard to pick highlights.  Certainly Copeland's cover of "One More Time," penned by her father, the late Johnny Copeland, which shows great emotional depth, and "Hangin' Up" featuring the dueling guitars of Wood and Arthur Nielson (a regular in Copeland's band).  Copeland even pulls off a cover of Sam Cooke's "Ain't That Good News," sung as an ode to her husband.   As with her previous albums, Never Looking Back (2009), also produced by Wood, and The Soul Truth (2005), produced by Stax's legendary Steve Cropper, Copeland seems committed to producing blues for the 21st century with 33 1/3.
Reviewed by Brenda Nelson-Strauss