Title: Classically Trained
Artist: Black Violin
Label: Di-Versatile Music Group
Formats: CD, MP3
Release date: October 30, 2012
Grab your headphones—Black Violin's creative vibes are coming through, where vibrant strings will undoubtedly electrify your senses.  With Kev Marcus carving up the violin and Wil B. jamming on the viola, the duo can't help but captivate listeners with their ultramodern style.  Black Violin takes classical instruments and after a few tweaks and twists in the composition, an array of aural flavors including hip-hop, R&B, rock, bluegrass and jazz erupt from the strings.
Black Violin's latest album, Classically Trained (2012), immediately bathes the listener in the sea of classical sounds found in "Overture" only to be broken by the intense hip hop rhythms in "Opus."  The duo interrupts the barriers between genres, shooting pleasant varieties of sound through the speakers.  From the head bobbing vibe of "A-Flat" to the body knocking rhythm of "Rock Anthem," they fearlessly tackle musical challenges that compel audiences to get on their feet.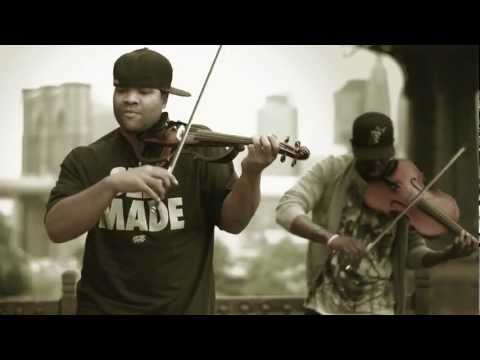 Black Violin's music throws listeners from a world of closed doors into a universe of unbound opportunities.  As Kev and Wil intricately work their traditional instruments to give modern genres a lively new sound, their prolific style inspires the young audiences of today to pursue their passions regardless of the boundaries that encompass them.  Black Violin's Classically Trained prescribes listeners with doses of creativity, confidence, liberty, and purpose in the form of vivacious tunes.
Reviewed by Cara M. Morgan Rogers