Title: Rookie
Artist: Black Kids
Label: Black Kids Records via CD Baby
Formats: CD, MP3
Release date: September 15, 2017
The Jacksonville, Florida-based indie band Black Kids is back after an almost decade-long hiatus with their second studio album and it does not disappoint. Rookie combines an upbeat tempo, '80s-style atmospherics, and earnest lyrics to create songs that are undeniably catchy. The title track showcases this combination through its infectious mix of playful rhythms and reflective lyrics that make you want to sing along. This isn't the only track that's worthy of dancing to—each track delivers a unique sound that's just as lively as the last.
The album starts off strong with the opening track, "Iffy," that will have you spelling I-F-F-Y all day long. Don't be fooled by the upbeat sound though—like most of the songs on Rookie, the lyrics of "Iffy" deal with serious topics (unrequited love, in this case) which are masked by a catchy beat and a mesmerizing chorus sung by siblings Reggie and Ali Youngblood.
The next track, "In A Song," is the album's first video single and is just as colorful and frenetic as the lyrics: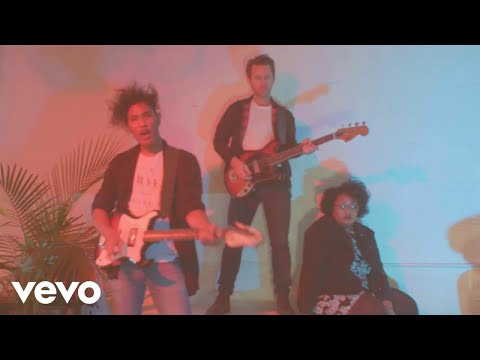 Whether you're a longtime fan who's been awaiting this album or someone who's just hearing about Black Kids for the first time, Rookie deserves a listen.
Reviewed by Chloe McCormick