Title: The Devil's Music
Artist: blkVampires
Label: Dist. via CD Baby
Format: MP3
Release date: 2012
If you could put Rick James in a mosh pit this album would be the soundtrack.—quote from press release.
Anyone in need of a Halloween party soundtrack should look no further than blkVampires, a hard alternative Gothic soul band described variously as Marilyn Manson meets Maxwell, Pantera meets Al Green, and the Earth, Wind & Fire of Goth.   The group, known for its campy costumes and macabre themes, has been active on the New York scene since its founding in 2009 by lead singer Forrest Thinner, formerly known as P-Fluid and one of the founding members of 24-7 Spyz.   Additional members of blkVampires include Ray Anderson on bass, Ramsey Jones on drums, Randy Blu Smith and Tom Martin on guitars, and Teague Clements on keys.  The band's recently released EP, The Devil's Music, features 5 tracks ranging from the guitar-driven hardcore songs "Ventriloquist" and "Cryogenics" to the psychedelic goth soul of "Daydreamer" and "Blkenstein."
Following is a clip of the blkVampires performing at The Shrine in Harlem last fall: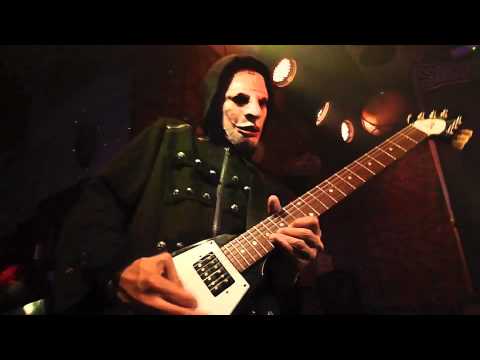 Not content to limit himself to music, Forrest Thinner also just released his new work of fiction, The HarlequinX, which should also be of interest to Goth fans.
Reviewed by Brenda Nelson-Strauss