Title: Blues Shock
Artist: Billy Branch and the Sons of Blues
Label: Blind Pig
Formats: CD, MP3
Release date: January 21, 2014
Billy Branch is a three time Grammy nominee who was discovered by blues legend Willie Dixon while attending undergraduate school at the University of Illinois at Chicago. Upon graduating, he pursued a career in blues, becoming recognized as a leading figure in a new (1970s) generation of blues performers. A singer, songwriter, and harmonica player, Branch and his band Sons of Blues have released their first album in fifteen years, Blues Shock. It features primarily newly composed songs alongside a few standards like Dixon's "Crazy Mixed Up World" and an energetic cover of John Lee Hooker's "Boom Boom." The title track, "Blues Shock," is an up-tempo, funk inspired song about "that moment when you find yourself with a sudden insatiable appetite for the blues."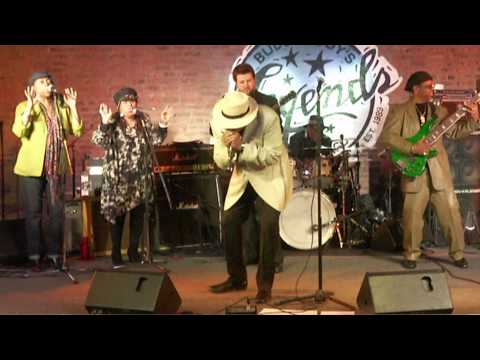 Similarly, a cover of Shorty Long's "Function at the Junction" features a danceable grove with animated call and response between Branch and background vocalists.  Branch's delightful sense of humor is showcased in the selections "Dog House" and "Slow Moe." In the former (sung with Ronnie Baker Brooks), he laments an ongoing dispute with his lover and commiserates with a friend about his lover's new nick name for him, "bow wow."  Conversely, "Slow Moe" is a slow paced blues in which singer Mose Rutues Jr. playfully portrays a character who's frequently insulted because of he refuses perform any task quickly.
Branch is a longtime blues ambassador touring internationally as well as promoting blues education in public schools. His celebration of Chicago blues is perhaps most evident in the composition, "Going to See Miss Gerri One More Time," in which he chronicles the influence of Gerri Oliver and her 47th Street Palm Tavern that served as a landmark for Bronzeville nightlife until it was removed by City Hall.  An all-around "feel good" album, Blues Shock is sure to impress blues enthusiasts and new comers alike.
Editor's note: Billy Branch and the Sons of Blues will be performing a set on June 14, 2015, at the Chicago Blues Fest, and later that same day Branch will be producing the Willie Dixon Centennial Tribute.
Reviewed by Raynetta Wiggins