Title: The Music Never Stops
Artist: Betty Carter
Label: Blue Engine/Jazz at Lincoln Center
Formats: CD, Digital
Release date: March 29, 2019
The Music Never Stops is the never-before-released live recording of the late, and great, Betty Carter's 1992 performance at Jazz at Lincoln Center. Known for her awe-inspiring scat improvisation and creative lyricism, Carter has without a doubt been one of the most influential jazz singers in American history. Her career spanned several decades, and in the past she collaborated with artists such as Dizzy Gillespie, Charlie Parker, Lionel Hampton, Miles Davis, Sonny Rollins, and Ray Charles, among many other prominent figures.
Carter's list of achievements include a Grammy Award for Look What I Got! (1988), a Grammy nomination for Droppin' Things (1990), as well as receiving the National Medal of Arts presented by former President Bill Clinton in 1997. In addition, Carter was the founder of the Betty Carter Jazz Ahead, a music program that serves to educate and cultivate the next generation of young jazz musicians. Musically, she recorded over two dozen albums as a leader, and was featured as guest artist or sidewoman on many other albums by jazz luminaries.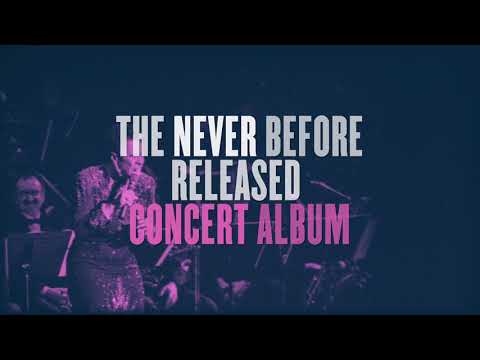 Released posthumously, The Music Never Stops captures the spectacular performance by Carter as she engages a live audience at Jazz at Lincoln Center while accompanied by three piano trios, a string section, and a jazz orchestra. Carter explores themes of love, in what she refers to as question songs, in her medley of "Why Him," "Where or When," and "What's New." She continues this narrative of love, romance, and relationships with her originals "30 Years," "Make Him Believe," "Tight!" and its sequel "Mr. Gentleman," all while demonstrating her impeccable improvisation and imaginative lyrical manipulation. Of course, we cannot overlook the amazing cast of musicians (many of whom were former students and band members of Carter's), who provide a solid musical foundation for her creative renditions. The dynamic interaction between Carter and the various ensembles create a pleasant momentum that is energetic, sophisticated, and delightfully playful.
The Music Never Stops is certainly a remarkable display of virtuosity, versatility and brilliance. It is an artistic expression of Betty Carter's musical voyages, and a valuable addition to the history and legacy of jazz. I highly recommend this album.
Reviewed by Jamaal Baptiste