Title: Black & Blond
Artist: Beldina
Label: Self-released
Formats: Digital
Release date: February 8, 2019
Born in Stockholm with ancestral ties to Kenya, Scandinavian R&B artist Beldina Malaika pays homage to her heritage through her autobiographical album title, Black & Blond. An aspiring artist from an early age, Beldina was accepted to one of Sweden's most prestigious performing arts schools at age 10. Soon after, she was releasing her own music and performing with some of Sweden's top acts in the country's most iconic venues. Her work with artists such as Stevie Wonder, Pharrell Williams and Childish Gambino further enhanced her legendary status, and with the release of her newest EP, Beldina is emerging as a free, independent artist.
Don't let the compactness of her seven track collection fool you—Beldina packs a worthy punch into every mesmerizing tune, as the new songs and sounds of the album reflect the conversations Beldina has been having with herself as she navigates her own space. Written and co-produced by Beldina, each track exquisitely blends soul and pop, striking a balance between the extreme highs and deep lows she's survived. But the consistent theme throughout is love. The opening tracks, "Jo Malone" and "Black & Blond," are all about Beldina's acceptance and empowerment of herself as an individual, an artist and a woman.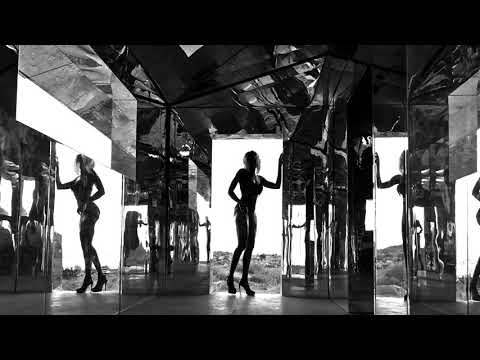 The love of personal freedom and of the journey within life moves to the forefront in "Gypsy": "Been travelling for a while / trying to find something worth settling for / running coast to coast / letting my people be my home." "One for the Road" focuses on the love for someone special, even if for a fleeting moment, and "Sweet Escape," with its futuristic soundscape, is all about loving oneself enough to know when you need to decompress and resituate. But of all the offerings, the heartfulness of undying love within "You (I Gotta Love)" haunts long after the last lingering refrain, while showcasing Beldina's expert vocals and songwriting talent.
Inspiring people not to be afraid to love wholeheartedly—both yourself and others—is the significant lesson Beldina imparts with her album and by example. She lives her message, as the passion she has for creating and sharing her art empowers and fulfills her soul. With the goal of confidently moving into the future, Beldina not only claims her authentic self—she's owning it.
Reviewed by Amy Aiyegbusi