Title: Be Good
Artist: Gregory Porter
Label: Motema Music
Formats: CD, MP3
Release date: February 14, 2012
Gregory Porter, the jazz vocalist who exploded onto the international jazz scene in 2010 with his debut album Water, returns two years later with a characteristically mature, understated collection of songs on Be Good. His voice—smooth and confident, intense in its reservation—is fitted with an outstanding backing band consisting of drums, piano, bass, and a small horn ensemble.
Most of the songs on Be Good are mid-tempo ballads. In less capable hands, the at times noticeably repetitive arrangements could altogether distract from the message of the singer, but the sincerity of Porter's voice brings an immediacy to the situations evoked by his lyrics. For example, in "Real Good Hands" he tries to find the words to comfort the man and woman who are soon to be his in-laws, assuring them that their daughter will be safe, healthy, and happy with him. Subtly unfolding itself as a love ballad, the song presents Porter and his lover as strong partners for each other despite the worries of her parents and, we come to gather, the pressures of the world.
"Mother's Song," in contrast, is a straightforward ballad to mothers who have looked out for their children in the face of all hardships. While the verses maintain a walking pace similar to the rest of the album, the chorus bursts forth into double time as Porter's voice grows stronger, recounting all the ways in which his mother has selflessly cared for him throughout his life. The mood is ultimately cheery, despite the feeling that Porter may have missed his target audience ("Listen, gather round children, children of a mother") by a few decades.
Following is the official video for the title track "Be Good (Lion's Song):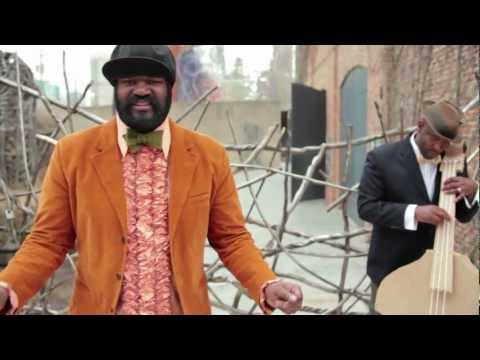 Ultimately, this is what the listener begins to notice as the album progresses. Most of the songs, if played in the background, could hardly be called inferior "everyday" music.  But if it's meant as an exercise of personal exploration, the album falls short of delivering, in spite of its star's obvious talent. What is needed is more variety, more ascensions to points of pure emotional release, where not just the lyrics, but the musicians, and the singer himself, wear their hearts on their sleeves.
Reviewed by Tyler Thompson