Title: Road Runner
Artist: Ayanna Witter-Johnson
Label: Hill and Gully Records
Formats: CD, LP, Digital
Release date: April 26, 2019
A singer, songwriter, and cellist in a class all her own, Ayanna Witter-Johnson has taken a classic R&B sound and turned it on its head. Born in the UK, Ayanna has been honing her craft for quite some time now, earning music degrees from Trinity Laban Conservatoire of Music and Dance and the Manhattan School of Music. She has worked as a composer and arranger with both Hugh Masekela and the London Symphony Orchestra as well as the BBC Symphony Orchestra. Ayanna has released several EPs—Truthfully Still (2011), Black Panther (2015) and Ella, Reuben & Ay (2018)—and now offers her full-length debut album Road Runner.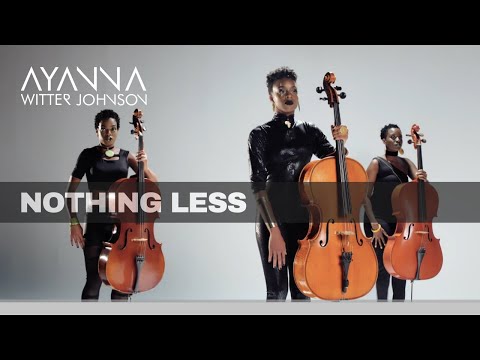 Road Runner features all original music composed by Ayanna. Throughout this album she creatively weaves aspects of R&B with jazz and classical music, at times creating thick orchestral textures. Many songs also feature Mediterranean motifs and rhythms such as the title track, "Road Runner." This song begins with harmonized vocals before the cello and drums enter with a choppy, march-like groove, laying the groundwork for Ayanna to sweep in with her mesmerizing and impassioned vocals.
The album continues through several different moods and colors fueled by Ayanna's use of the cello and other orchestral instruments as well as a typical rhythm section. For example, in "Falling" the string and woodwind arrangements create a warm bed of sound supporting Ayanna and the story she wished to tell. Another captivating aspect of Road Runner is her atypical use of cello as she alternates between plucking, bowing, and simply tapping the wood to create a beat and foundation to sing over. This technique is most impressive in her cover of the classic Sting tune, "Roxanne."
Other stand out tracks include the smooth R&B vibe of "Playground," "Rise up" featuring Akala, and "Unconditionally." Ayanna Witter-Johnson's overall musical direction breathes new life into R&B and one can only imagine where she will venture next.
Reviewed by Jared Griffin