Title: Will Love Life
Artist: As They Burn
Label: Victory Records
Formats: CD, MP3
Release date: February 19, 2013
Victory Records unearthed a French gem with the release of Will Love Life by the Parisian band As They Burn, fronted by lead singer Kevin Trevor. While the metalcore/deathcore genres are notoriously wrought with clichés since their initial rise, As They Burn manages to air the genre out and infuse fresh breath, straying from the formulaic guitar lines resembling binary code and conceiving a hybridized beast of a record. The sprinkling of progressive elements and well-placed eerie atmospheric effects gives Will Love Life an edge above the rest, and clearly tip the hat to their French brothers Gojira, who they've cited as one of their primary influences for this record. The opening track "Medicine 2.0" sets the precedent of what's to come, instrumentation forged from metal heavyweight Meshuggah's machine-like chugging and injecting a clever and catchy guitar melody for contrast. Their production has improved exponentially—drums are lethally precise and crisp while the overall sound is pleasingly balanced, a significant improvement from their original debut.
"F.R.E.A.K.S" tears the record down to its savage deathcore roots in a combination of guest vocalist Frankie Palmeri's (Emmure) and Kevin Trevor's monstrous vocal performances. The result is a no-nonsense assault packed with groove and brutality in a very technically tight track. To the seasoned deathcore listener, however, this track might manage to turn some heads but it still slips dangerously to an attempt to appease the breakdown-loving masses: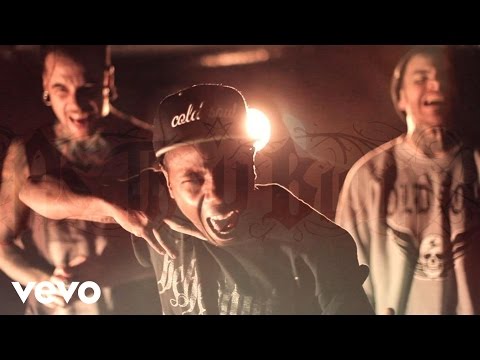 Some of the most surprising moments on the record are courtesy of Trevor's adaptability as a singer, improving on his work on Aeon's War (the band's 2011 debut alum). His vocals turn from whispers to throaty bellows to lighter tones in a matter of phrases, providing a large degree of genre flexibility between songs.
Still, As They Burn's second full length attempt seems somewhat lacking, as the end of the record drops in overall song quality. They are not poorly written songs per se, but they certainly aren't as finely polished as the opening tracks of the record and rather seem like a first step in something greater to come. Will Love Life demonstrates that As They Burn has finally found their unique voice and showcases the band's long-term staying potential, leaving us thirsty for what they have in store for us next.
Reviewed by Patrick Brown