Title: Curva Da Cintura
Artist: Arnaldo Antunes, Edgard Scandurra, Toumani Diabaté
Label: Mais Um Discos
Formats: CD, MP3.
Release date: September 19, 2012
A Curva Da Cintura is an incredible reunion of Malian and Brazilian music legends, which, released under the London-based Brazilian label Mais Um Discos, brings together a soulful and unique amalgamation of sounds considered to belong to the Black Atlantic. Renowned Malian kora prodigy Toumani Diabaté (kora is a 21-strings West African harp), Brazilians guitar master Edgar Scandurra, and famous poet/singer-songwriter Arnaldo Antunes got together in Mali to record this album inspired by their original reunion to perform at the Back2Black music festival in Rio de Janeiro in 2010. The result of this back and forth between Brazil and Mali is outstanding, which is not surprising given the careers of these three musicians.
Two-times Grammy winner Toumani Diabaté has brought the kora to global awareness, turning it into a persistent instrument in world music ensembles. His legacy descends from 71 family generations of kora performance and storytelling. Arnaldo Antunes (vocals and guitar) is an internationally renowned artist with more than three decades of experience in singing, songwriting, painting, literature, dance and audiovisuals. He was also the leader of Titas, a top-notch Brazilian rock band from the 1980s. Edgard Scandurra is a guitarist, singer, composer, and founding member of the Brazilian rock group Ira! Both Antunes and Scandurra have been included in the list of "100 Greatest Brazilian Artists" by Rolling Stone Brazil.
The music in this CD is not easy to classify. Even though there have been many collaborations between West African griots—native singer-songwriters and storytellers—and rock and blues musicians from the Americas, this particular tint of Brazilian rock, which has its own history and aural identity, makes the album a unique musical piece. The Brazilian team wrote most of the compositions, while Diabaté contributed the musicians: His son Sidiki plays kora on several tracks, Fode Lassana Diabaté on balafon (West-African xylophone), and Zoumana Tereta on violin.
Despite the absence of a drumset on the album, some songs have a classic Brazilian rock sound, like the opening tune "Cê Não Vai Me Acompanhar" ("You will not follow me"), which includes Portuguese lyrics, acoustic guitars, and a counterpoint between electric guitar and kora. Other songs tend to weigh more balance on the mutual musical influences of the artists, like the title track "A Curva da Cintura" ("A waist curve"), which features balafon, djembe, and the three lute players interpreting a scale that could belong to either a griot's sung narration, a Delta blues, or a Rolling Stones song. Track 11, "Neblina de Areia" ("Sand fog"), is a beautiful instrumental in which several layers of stringed instruments take us on a tour through the deepest realms of fusion, where the Atlantic Ocean becomes just a tiny gap that music bridges, putting hundreds of years of interrelations and history at the highlight.
Following is a video of Diabaté's song "Kaira" (track 4) and an explanation by its creator: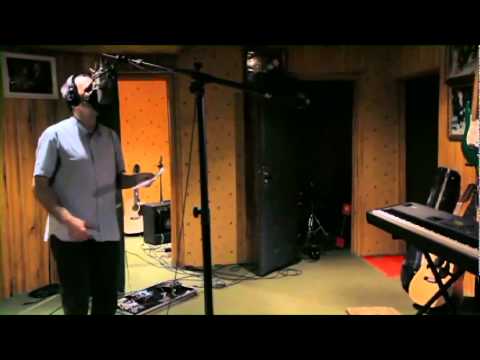 A Curva Da Cintura portrays a very interesting bridge between two countries that have had more in common that is usually told in official history books and in nationalist discourses. Diabaté's Malian heritage in addition to his world music experience summed up with Antunes's and Scandurra's taste for MPB ("Musica Popular Brasileira") and Brazilian rock makes this combination a bomb cocktail.
Reviewed by Juan Sebastián Rojas E.