Title: ArchAndroid
Artist: Janelle Monae
Label: Bad Boy/Atlantic
Catalog No.: 512256-2
Formats: CD, MP3
Release date: May 18, 2010
Imagine, if you will, a world where music is dead. Artistry is a dying art as quality has been compromised by quantity. Substance is executed by the Industry: a tyrannical authority that suffocates musical individuality with mass production of pre-packaged pop stars and multiple mixtapes. It's replaced the concept album with catalogues of filler and two months-long singles. Society has grown dependent on this instantaneous gratification, demanding whatever is supplied, good or not; and, once the high has been met, it only fiends for more.
Suddenly, a foreign object appears in the midst of the Sasha Fierces and black Barbies. The being is of the past and future, here to relieve the present of its dormant state of artistic expression. It goes by one name and one name only: The ArchAndroid.
The ArchAndroid is Janelle Monae's debut album, sprinting off from her 2008 EP Metropolis: the Chase Suite. Monae welcomes us to a not-so-foreign ideology where cultural expression, individuality, and ultimately love is punishable with extermination. She manifests this movement in the protagonist Cindi Mayweather, a futuristic android sent to save those silenced. Her adventure is played out in an 18-track opus that would rival Avatar if sounds could be transformed into visuals.
Monae defines her reach for any genre-framing category as she pulls multitudes of influences from James Brown to Jimi Hendrix to OutKast (Big Boi) to John Lennon. The album splits itself into two: Suite II and III of Monae's saga—a continuation of Metropolis: the Chase Suite. The journey hits instantly with "Dance or Die," a frantic freestyle of jarring social warnings between her and NiggyTardust himself (aka slam poet and artist Saul Williams). Listeners continue their descent into Metropolis as we finally meet Cindi's forbidden love on "Sir Greendown," a beautiful hello to the human she has grown attached to.
The conflict ensues as one of two singles, the triumphant rock battle cry "Cold War" echoes into play, followed by the funky lead single "Tightrope" featuring Big Boi. This James Brown-inspired song with the hip hop mentality and yesterday's soul is a rebuttal to life's haters. Monae's staccato delivery is perfect as she spits "I step on alligators/and little rattlesnakers/but I'm a different flavor/something like a terminator."
Following is the official video for "Tightrope":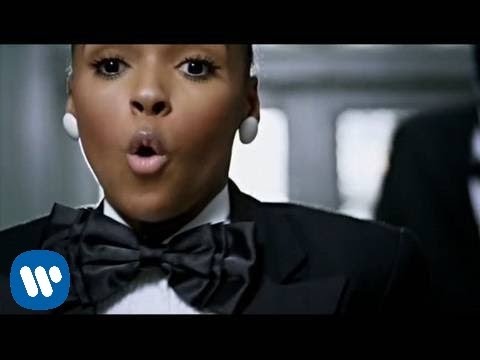 Monae's eclectic sound continues with the afro-punk monster "Come Alive" and the Woodstock hippie-induced "Mushrooms & Roses."  She then ventures to overseas pop and electro rock with Of Montreal on the 80s-inspired "Make the Bus," and channels Devo and that song from "Revenge of the Nerds" with the galactic "Wondaland."
The albums most heralded moments are perhaps the final two songs. On "Say You'll Go," Monae, or Cindi, pushes her agenda one last time: "Love is not a fantasy/a haiku written in Japanese/a word too often used but not believed." She beautifully echoes the opportunities that lie before us if we choose to fight for and with love. And in the climatic eight-minute close, the majestic "BabopbyeYa," with signature big band sound and glorious mystery, plays out as her swan song to Sir Greendown.  Monae belts the end of their love affair with a song that could be the title track to a James Bond film.
The ArchAndroid is one of the best surprises this year; and one of the most impressive debuts from a female artist since, dare we say, Lauryn Hill. Monae's unabridged deliverance of both unique style and substance has produced a concept album which can only be enjoyed in its entirety, uninterrupted. Every component―lyrics, production and vocals―is perfectly executed. I wouldn't be surprised if Monae earns a Best New Artist Grammy nod, if the album sells well.
And even if not, the goal of supplying an album with the intent of expressing oneself mentally, socially and emotionally, is by far the greater feat. With The ArchAndroid a star is born, one who challenges the mediocrity plaguing the Industry today.
Reviewed by Lorin Williams