Title: Heritage
Artist: Angel D'Cuba
Label: self-released
Formats: CD, MP3
Release date: September 17, 2012
Chicago-based Cuban musician Angel D'Cuba (Angel Luis Badell), a singer and multi-instrumentalist as well as former member of the renowned Cuban band Mezcla, presents his first solo production, Heritage. This independent release features plenty of Chicago's musical talents, such as drummer and percussionist Jean-Christopher Leroy, trumpet player Victor García, and sax player Steve Eisen. The whole album brings together a broad variety of rhythms, which reflect Angel's experiences in Cuba and the United States: from Cuban and Caribbean rhythms, including timba, mozambique, cumbia, songo, guaracha,and even reggaeton, to that of African US-American music styles such as soul, funk, and jazz. The eleven tracks on the CD display mature arrangements that cleverly intertwine different sonorities in what seems to be an attempt to cover as many different sound fields as possible. Angels sings in many different styles in this album, demonstrating his experience and long musical career. Signature Cuban sounds, however, are deeply present in Angel's voice, the electric bass lines, and the horn arrangements, most of which have the unique flavor of timba's orchestral sound. Impeccable recording and post-production, a tight full-fledged band, original compositions, and arrangements full of flavor and spice, are the hallmarks of this album.
Here is a link where you can hear snippets of the whole production. Enjoy!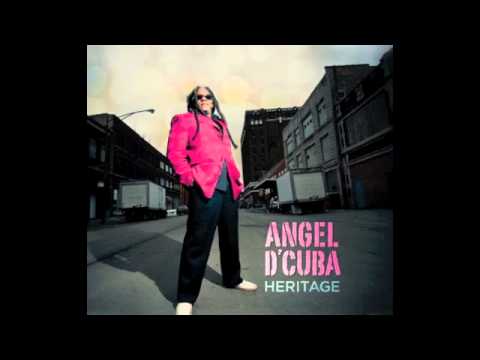 Reviewed by Juan Sebastián Rojas E.