Title: Oxnard
Artist: Anderson .Paak
Label: Aftermath/Universal
Release date: November 16, 2018
Formats: CD, Vinyl, Digital
Since the 2016 release of his sophomore album Malibu, Anderson .Paak continues to shine. Not only did that album result in his Grammy nomination that same year for Best Urban Contemporary Artist, but he has since been featured on tracks for both established and up-and-coming artists such as A Tribe Called Quest, Chance the Rapper, Dr. Dre and Rapsody. His latest creation may well follow that same trajectory.
Produced under the tutelage of Dr. Dre, Oxnard is a nod to two throwbacks—'90s West Coast funk and Paak's hometown—and it is obvious from the album that both had a major impact on his life and musical style. Digging deeper, however, one realizes .Paak's intentions are more extensive than toasting throwbacks. Each track functions as a cog in the West Coast/So Cal wheel, and taken together, the collection weaves its way along that funky hip hop highway, breezing through as much musical diversity of the area as possible.
It all begins with "The Chase." Hearkening back to proto hip hop, the song is reminiscent of Kool Herc's extended dance plays—a long warm up followed by a smooth and brief cool down that leaves it up to you to decide exactly which part was the main movement of the pursuit. "Headlow" satisfies the taste of the more adventurous members of .Paak's fan base, while "Sweet Chick" meanders its way through the partnership roadways paying homage to the diverse personalities of women .Paak has known.
For the politically conscious, there's "6 Summers," a track purposely skidding to a stop beside Donald Trump, peeling out on the curb of his presidency by calling attention to the funkiness of Trump's inconsistencies and the potholes it is causing the nation. .Paak slows things down a little with "Saviers Road," an actual nod to a street in his city of Oxnard, acknowledging that he is, similar to the rest of the US, "fallin' to me knees right now/Tryna get it back on my feet right now."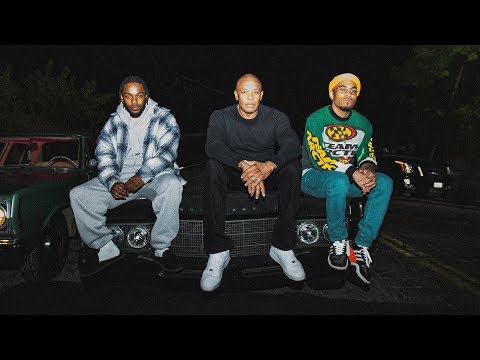 "Tints," featuring Kendrick Lamar, continues that hesitant drive, explaining how even though he's free to roam anywhere, for safety's sake .Paak feels the need to tint himself so that others can't easily see through the windows of his soul. Always ready to ride along on the funk, Snoop Dogg raps through .Paak's passenger window on "Anywhere." A few turns later, the album ends with a twist from "Left to Right," an unsettling beat that's similar to a screeching stop—necessary after such a packed road trip, but startling nonetheless.
As .Paak sums up in "Left to Right," Remindin' me what I do this for/ So critical, so physical/So difficult, but still a miracle is applicable to not only the West Coast, but all contemporary U.S. society in general. We are all on this journey together, driving along trying to find our way.  Oxnard reminds us that regardless of our origin, we must periodically reorient ourselves so that our final destination is one that includes the passengers we meet along the way.
Reviewed by Amy Aiyegbusi