Title: Mali Overdrive
Artist: Anansy Cissé
Label: Riverboat Records
Formats: CD, MP3
Release date: May 27, 2015
It is easy to adopt a reductionist view of African music as consisting mainly or even exclusively of drumming. Listening to Mali Overdrive forces one to revisit, if not totally abandon this hackneyed and groundless concept. This album is not merely another conglomerate of sounds from different guitars as has become typical of some Afro-pop (although guitars are not absent), but incorporates original Malian instruments, especially the riff producing ngoni and the mesmerizing soku fiddle, as well as the sound of the calabash. There you have it––African music with indigenous African instruments!
While the rhythm, "electrified and reenergized" under Anansy Cissé's direction, is characteristically Fulani and Songhai, the lyrical content is generally about life. There are ten tracks in all, dealing with issues such as social living, love, dance and Malian history. The tracks in order of their arrangement are as follows: 1. Baala, 2. Fati Ka, 3. Aïgouna, 4. Sekou Amadou, 5.Wamassiheme, 6. Agobene, 7. Alhamidou, 8. Aye Woma, 9. Horey and 10. Gomni. However, more interesting is the fact that these tracks were recorded over a period five months (January to May 2013), indicating a rigorous engagement with the recording.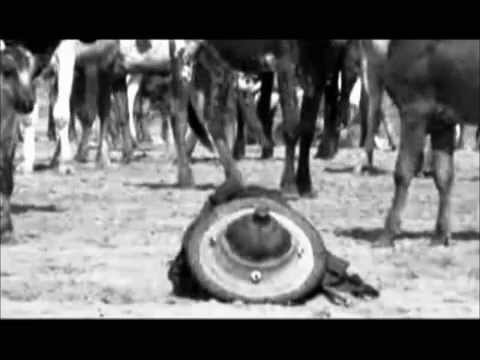 Cissé, whom Rachel Jackson and Philippe Sanmiguel (authors of the liner notes) describe as "a pioneer of new music that champions ancient tradition and uncharted modernity at once," presents to a world audience a "gutsy guitar style that plays on tradition by matching it with direct influence of 1960s and 1970s psychedelic-flavored rock and roll."
Reviewed by Jude Orakwe
Listen on Spotify here.