Title: Nothing To Say
Artist: Alan Evans
Label: Vintage League Music
Formats: CD, LP, Digital
Release date: May 24, 2019
Don't let the title fool you—Alan Evans has plenty to say on his solo debut album. Steeped in psychedelic rock and funk, Nothing To Say finds Evans stepping out from behind his drum kit and away from his acclaimed funk/jazz trio Soulive. The album's ten original tracks were written, recorded, and produced over the past four years by Evans and released on his Vintage League Music label. In addition to laying down the drum tracks, the singer and multi-instrumentalist performs all vocals as well as guitar, bass, keys and percussion. Joining Evans on this outing are guitarists Danny Mayer and Ryan Hommel, who doubles on pedal steel, with Darby Wolf, Kris Yunker, Beau Sasser, and brother Neal Evans (Soulive) filling in on Moog, organ, piano and Mellotron. This keyboard centric mix is heavy on the organ, creating a soulful yet funky feel throughout, but includes enough stellar guitar solos to rock hard.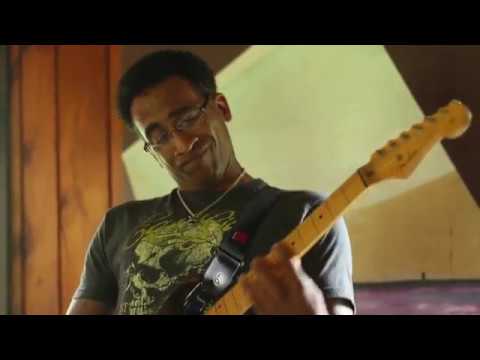 Tracks such as "Buffalo," "Somewhere Between Here and There" and "Pressure" have the feel of classic rock songs, while "I'm the Only One" is a nod to the blues rock genre. Throughout, it's easy to imagine Alan's wide-ranging vocals electrifying an arena size audience. On the title track, "Nothing to Say," the guitarists are allowed to shred while Alan matches their intensity note for note. There are other twists and turns that add to the complexity of the album, such as the existential bookends of a three part suite—"Lost Reality, part 1" and the "The Ending Is the Beginning, part 3," and the ethereal soundscape of the closing track "Life After Life." Any fan of Soulive, the Alan Evans Trio (with Sasser and Mayer), or funk and soul inflected rock music should definitely check out this multi-dimensional side project from Alan Evans.
Reviewed by Brenda Nelson-Strauss