Title:  Trap Lord
Artist: A$AP Ferg
Formats: CD, 2-LP set, MP3
Label: Polo Grounds/RCA
Release Date: August 20, 2013
Unlike Gucci Mane's water-whipping Trap God, A$AP Ferg defines a more positive role as a Trap Lord in his debut mixtape-turned-album.  Fergivicious defines the "Trap Lord" title as his relentless pursuit of perfection in whatever genre he is working in, whether it is fashion, painting, or music.
As such, Ferg espouses the value of putting in work, yet many of his lyrical ideas could still use some revisions and improvements in order to overcome the half-baked clichés that fill many of the bars of Trap Lord.  On the other hand, tracks like "Hood Pope" and "Cocaine Castle" show that Ferg has an expansive imagination, and is capable of relaying some compelling, at times surreal imagery.
Trap Lord also shines on the production side, which has become expected for an A$AP Mob project, and make tracks like "Shabba" and "Work" really stand out as singles.  Though significantly more subtle than A$AP Rocky's Long.Live.ASAP, production choices encompass influences from Houston screw music, trap a la Lex Luger, and even early Bad Boy Records.  The guest appearances on Trap Lord reflect Ferg's—and most certainly executive producer A$AP Yams'—interest and respect for hip-hop history.  Veterans Bone Thugs n Harmony, Onyx, and B-Real appear alongside contemporaries Waka Flocka Flame, French Montana, and A$AP Rocky.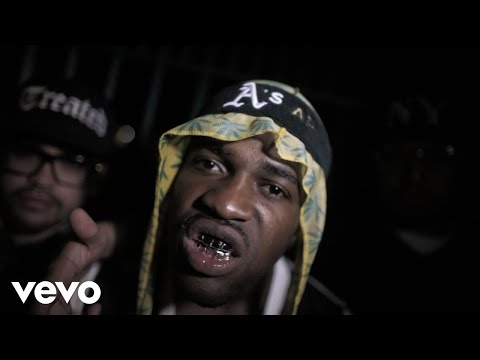 Trap Lord is far from perfect, but some of its shortcomings can be overlooked when taken as a whole: cavernous, post-modern production aesthetics paired with appearances from both Ferg's idols and contemporaries complement his many flows employed throughout the album.  Ferg exudes enough confidence, sincerity, and imagination to make Trap Lord an enjoyable, often dark, listening experience.
Reviewed by Will Chase