April 1st, 2015
Title: Universal Togetherness Band
Artist: Universal Togetherness Band
Label: Numero Group
Formats: CD, LP, Digital (FLAC, MP3)
Release date: January 20, 2015
The self-titled Universal Togetherness Band brings together for the first time eight tracks by the local Chicago group. Multi-instrumentalist and songwriter, Andre Gibson, officially formed UTB in 1978 while enrolled in Chicago's Columbia College's audio engineering program, headed by Malcolm Chisholm. Soon thereafter, Antoinette Rose Stern, who became the group's manager, facilitated a recording session with Audio Technics. In the spring of 1979, UTB auditioned to be the talent for recording majors in an audio production class. Going back and forth between Universal Recording and Zenith/dB studios, UTB produced countless hours of original material without having to pay for studio time.
The material from these sessions, which took place between 1979-1982, however, was never released. The band did perform live dozens of times, but most of those performances are only documented in flyers and some photos. There was even conversation with Mercury Records that, unfortunately, never materialized into a record deal. The one live performance that has been documented was a lip-synched performance on The Chicago Party television show, but not long afterward the group began to disintegrate.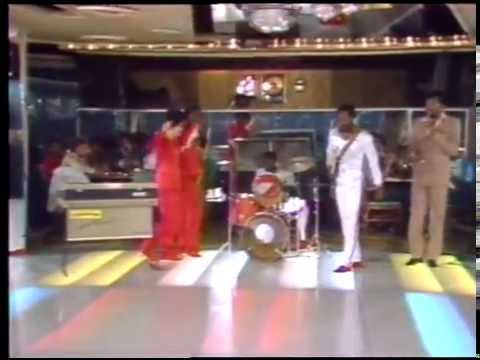 The soul, disco, jazz, and new wave fusion that Gibson explored over the course of his musical training permeates these eight tracks. Songs like "Real Thrill" and the Paul Hanover/Andre Gibson collaboration "Ain't Gonna Cry" drive full steam ahead, their instrumental arrangements never letting go of the listener's ear. Others, like the piano pulsing "My Sentiment" and "I Want You," relax their tempos in line with the romantic sentiments the lyrics require.
The Universal Togetherness Band compilation offers a unique look into a local Chicago group whose superb musical offerings were unfortunately never before unleashed beyond the Illinois borders. The superb liner notes, written by Jon Kirby, add to the story with archival photos and extensive information about the recording sessions. With this collection, the indisputable skill and talents of the Universal Togetherness Band can now be widely experienced, as they should have been 35 years ago.
Reviewed by Christina Harrison
Review Genre(s): Rhythm & Blues, Soul, Funk