November 3rd, 2014
Title: Film of Life
Artist: Tony Allen
Label: Jazz Village
Formats: LP, CD, MP3
Release date: October 14, 2014
Tony Allen's Film of Life showcases the influential 70-year old Afrobeat drummer still in prime form.  This album, composed and performed by Allen and a rotating roster of crack musicians and produced by the French trio The Jazzbastards, has any number of fresh sounds for listeners as the band explores a variety of musical styles, from funky Afrobeat to Philly soul.  This marks yet another solid release from an established artist in the process of renewing his career and artistic vision with the Jazz Village label, an imprint that has released several high-quality albums from veteran musicians in 2014.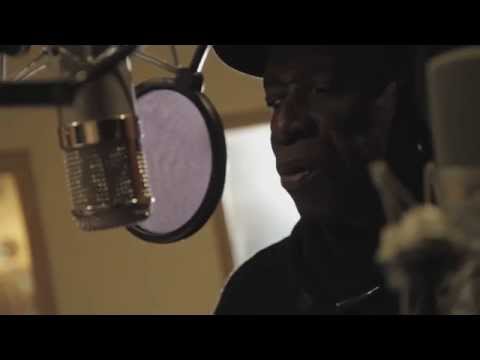 With Allen─a student of bebop, funk, Afrobeat, and other musical sounds of the African Diaspora (and longtime member of Feta Kuli's band)─on the drum set, this record is full of infectious grooves throughout; when it seems as though the pocket can get no deeper, Allen and company find innovative ways to dig a bit further into a song's polyrhythmic structure.  Eclectic as always, Allen and his band traipse through a number of musical styles throughout the course of this album, providing a nuanced treatment of each particular number and unlocking each song's full potential.  A dramatic horn section on "Moving On" punctuates straight-ahead Afrobeat grooves, while a hypnotic bass ostinato underscores the tastefully layered arrangement of "Boat Journey." "Ire Omo" hearkens to the days when James Brown was arguably the single most important force in the music of the African Diaspora, combining the driving dual-guitar, horn riff approach of the JBs with multipart harmony group vocals. Allen even dabbles in styles less in line with his signature Afrobeat-jazz-funk blend, collaborating with former Blur and Gorillaz singer Damon Albarn, who contributes a melodica solo on "Tiger's Skip" and lead vocal and piano on the Philly soul-meets-My Morning Jacket number "Go Back."
Film of Life contains some of the same conceptual and politically conscious material that defines much of Allen's prior work; however, he delivers these conceptual threads through the means of dance-friendly party grooves. This is in contrast to releases such as Black Voices (1999), an album that experiments heavily with electronic music, or Home Cooking (2002), which might best be described as a rap-meets-roots endeavor, both of which seem to let the musical material be defined by the concepts.  Film of Life channels both Allen's interest in experimental textures (with synthesizers and computer-generated effects appearing prominently throughout the record) and his interest in a Diasporic musical conversation into a well-rounded set of concise, danceable, and effective grooves, largely letting the music do most of the talking.
This song-driven approach pervades the record.  Even though Allen, the bandleader, is a drummer, there are no extended solos; as no particular sense of lyrical conceptualism drives this album, neither does virtuosity.  Rather, Allen and company let the music happen, finding grooves and exploring them in deep and challenging ways.  This simultaneously sophisticated and funky record is not to be missed by any fan of Allen's prior work, any musician who wants to deepen their understanding of where "the pocket" really is, or any listener who likes to get out on the dance floor.
Reviewed by Matthew Alley
Review Genre(s): Jazz,World Music