August 1st, 2011
Title: 50 Year Celebration
Artist: The Mighty Clouds of Joy
Label: EMI Gospel
Formats: CD, Mp3
Catalog No.: 5099930614826
Release Date: March 8, 2011
-
The Mighty Clouds of Joy, whose members had roots from across the U.S., was formed in Los Angeles in the mid-1950s.  Soon thereafter, they were signed to the Peacock record label on which they would release their first single, "Steal Away to Jesus." Since that time, the Clouds have become synonymous with gospel quartet music and are still going strong. 50 Year Celebration is a compilation album featuring some of their best-known and well-loved gospel hits. Lead singer Joe Ligon's powerful and soul stirring voice can be easily recognized throughout several of the group's signature pieces, including "Mighty High" and "I Made a Step."
Following is the official music video for "I Made a Step" (courtesy of EMI):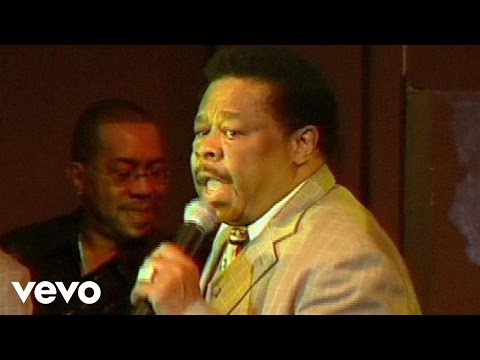 While this group has been celebrated for its innovation and contemporary approaches to gospel music, their repertoire has also involved the adaptation of African American folk spirituals to their specific harmonic approach and style as heard in "Swing Low, Sweet Chariot." Similarly, the Clouds have not hesitated to impart their signature style on a number of traditional and contemporary gospel music classics which are showcased on the compilation. For instance, track 14 features one of the more popular renditions of "Walk Around Heaven," penned by former Caravans members James Cleveland and Cassietta George. This particular piece showcases firsthand the vocal dexterity of the late Mike Cook.  The Clouds also lend their voices to one of the popular GMWA Women of Worship choir songs, "Order My Steps." Their male quartet-styled approach provides a fresh interpretation of a song that has touched the ears and hearts of many congregations across America.
Spanning several decades, 50 Year Celebration highlights the multiple styles in which the Clouds have been able to garner success.  From the disco-inspired sounds of "Mighty High" to the contemporary gospel musings of "Something to Thank God For," the anniversary compilation commemorates the diversity and longevity of gospel music as well as great inspiring artists like the Mighty Clouds of Joy.
Reviewed by Raynetta Wiggins
Review Genre(s): Gospel Music and Spirituals