November 2nd, 2015
Title: Mind Your Head
Artist: The Main Squeeze
Label: Modern Vintage Recordings
Release Date: September 18, 2015
Formats: CD, MP3
Since its formation in Bloomington, IN in 2010, The Main Squeeze has been rapidly ascending in the music business. I remember attending one of their hometown shows upon my arrival in Bloomington during 2012 and being immediately impressed by the band's musical versatility.  They have since relocated to Chicago and maintain an active touring schedule, frequenting their old hometown haunt, The Bluebird nightclub, at least a few times each year.  While the Squeeze has maintained their energetic performance style, they have created a slick package with aspirations to the upper echelon of pop market.  On their second full-length release Mind Your Head, which credits Randy Jackson as executive producer, the band appears to have arrived.
The first single from the record, "Angelus," features a guitar groove and singable chorus that could be from Michael Jackson's Off the Wall, with full-band hits that would make James Brown jealous and fascinating rolls from drummer Ruben Gingrich that go on for a little bit too long–in the good way.  The Squeeze can rock, too, with guitarist Max Newman's monster riffs and the phased vocal processing on Corey Frye's soulful vocals in "All In" calling early Black Sabbath to mind.  The highlight of this album is certainly "Message to the Lonely," a track expressing solidarity with anyone who has ever felt out of place, on top of a funky gospel groove and a chorus that demands to be shouted by a large, enthusiastic, and somewhat inebriated crowd at a frat party, club gig, or arena show. This mainstream pop-friendly tune has something for the critical ear too, featuring clever chord substitutions by bassist Jeremiah Hunt that will encourage rhythm sections everywhere to review their menu of harmonic choices on any given chord.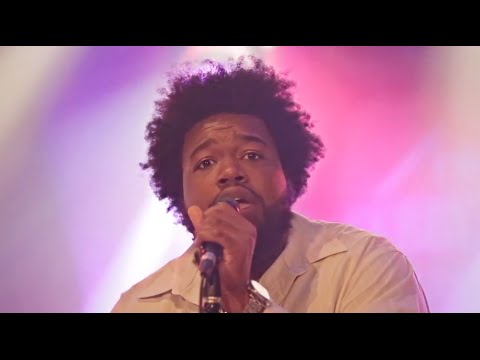 It is possible to hear myriad musical allusions on this record, betraying the Squeeze's origins as a bar band in a college town. Stevie Wonder's influence is all over "Space Age Celebration," Hunt's choices on "Love Yourself Somebody" call Donald "Duck" Dunn's bass playing in the Stax house band to mind and "Two Steps" sounds like a Sly and the Family Stone song with a guitar solo from Eddie Van Halen.   What remains consistent is the band's feel-good potential, pulling the best elements from the standard repertoire of party band covers in order to craft a compelling original sound. They keep their feel-good approach consistent, with lyrics about universal themes such as relationships, dealing with frustration, and partying, while still nodding to their rock star aspirations (or realizations of these aspirations) on tracks like "#WWC," a dirty funk number on which Frye quips that in his failed quest to find a fulfilling relationship, "The only thing I have to blame is whiskey, women, and cocaine."
Despite moving away from some of the more jam-oriented progressive funk on their self-titled 2012 album in favor of a more radio-friendly sound, the band still squeezes out enough musical detail for the critical ear.  Bloomington's all-time scrappiest bar band has crafted an impressive release, one both musically aware enough to have serious heads continually wondering where that trick came from, but which also has enough pop sensibility to make the catchiest choruses from Mind Your Head staples which future party groups might need to include in their cover sets. The real question for the band is this: can the current pop music scene handle music that is as diverse, smart, and musically aware as that which is found on this album? Most of the best modern funk-soul bands, such as Sharon Jones and the Dap Kings and Soulive, thrive on the second tier of the music biz, but it sounds like The Main Squeeze is aiming for the next level.
Listen on Spotify here.
Reviewed by Matthew Alley
Review Genre(s): Rhythm & Blues, Soul, Funk