February 1st, 2012
Title: The Love Album
Artist: Kim Burrell
Label: Shanachie
Formats: CD, MP3
Release Date: May 17, 2011
Kim Burrell, who hails from Houston, was born to a pastor/musician father and an evangelist/singer mother of the Church of God in Christ (COGIC). She began her first solo singing at age one, covering Andrea Crouch's "Halleluiah Praise."  Burrell, who sings with a church choir, has such an influential voice and expertise with "jazz gospel" that she has been nicknamed the "Ella Fitzgerald" of her generation. Now twenty years into her gospel music career, Burrell has overwhelmed fans with her distinct and captivating voice, which has propelled her to great success. A Grammy Award nominee and Stellar Award winner, she has five albums to her credit: Try Me Again (1995), Everlasting Life (1998); Live in Concert (2001); No Ways Tired (2009); and her latest release, The Love Album.
Burrell's love for ministerial work (she founded and is pastor of the Liberty Fellowship Church) and music has had much influence on the compositional structure and presentation of her songs on The Love Album. As one of the best female voices out there, Burrell has put her vocal talents to great use on tracks featuring beautifully written lyrics with a careful blend of instruments (strings, keyboards, horns) and, indeed, igniting background vocals.
For Burrell and her colleagues, the instruments play vital roles in each of the ten tracks they composed. Furthermore, Burrell sings with the warm heat of conviction, caressing her audience like a warm blanket, just like the way a Mom cuddles her baby when putting her or him in bed. Also, she makes sure her audience is secure and safe in the bosom of the Almighty God, in whom she totally believes. Stand out tracks include "Jesus is a Love Song" and "Sweeter" (featured in the following official music video):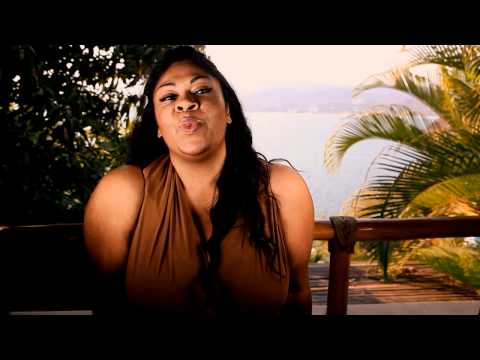 As for jazz lovers, they should thoroughly enjoy the jazzy swing of The Love Album, while newcomers to Kim Burrell will find much to appreciate.
Reviewed by Nana Amoah (AAADS/African Studies Program, Indiana University)
Review Genre(s): Gospel Music and Spirituals