January 4th, 2016
Title: Eyes of Love
Artist: The Edge of Daybreak
Label: Numero Group
Formats: CD, LP, MP3
Release date: October 16, 2015

Releases by the Numero Group usually feature artists and groups that have fallen into, or who always existed in, obscurity; for example, their catalog includes releases on now-defunct labels, regional hits, and other offerings that may not be on many listeners' radar.  The label's newest project, Eyes of Love, has one of the most interesting backstories of any release in the Numero catalog.  The Edge of Daybreak was a group of inmates who met, wrote songs, rehearsed, and performed behind bars. This album was recorded live in a single morning by a mobile recording unit brought to the Powhatan prison complex in Richmond, Virginia, where the band members were incarcerated. Eyes of Love gained some regional publicity through local media outlets before band members were transferred to other facilities and ultimately released from prison, and they were not fated to create any follow-up music.  Jon Kirby's excellent liner notes to this reissue detail the circumstances of the members' imprisonment, music, and eventual release, and I highly recommend that readers consult the fifteen-page booklet for more interesting details on this project.
The Edge of Daybreak may be one of the best lesser-known soul groups of the late-1970s that remain unheard by most listeners, likely in large part due to the circumstances surrounding the group's musical activities. However, it is apparent that this group was well-rehearsed and the songs carefully arranged.  Despite the band not having enough time to do overdubs and re-recordings of their parts, the tracks on this record sound pristine—everything feels wonderful and there are few, if any, wrong notes.  Highlights include the laid-back funk of the title track, the more energetic "I Wanna Dance With You," and the band's eponymous "E.O.D. (Edge of Daybreak)," a dance cut that is propelled by an active bass line and solid syncopated hi-hat.  The album also contains some excellent ballads, with the bedroom anthem "Let Us" and the album's melancholy final cut (complete with atmospheric wah-wah guitar), "Our Love," evoking a softer side of the group that seems to largely be dance-oriented.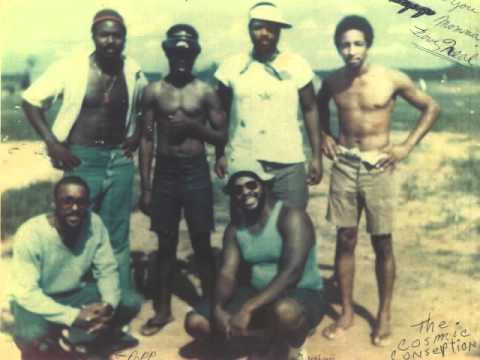 Eyes of Love is a beautiful album that arose under some ugly circumstances.  The song craft, musicianship, and arrangements are a truly wonderful testament to the ingenuity and talent of the album's creators.
Reviewed by Matthew Alley
Review Genre(s): Rhythm & Blues, Soul, Funk