November 1st, 2012
Title: Sorry to Bother You
Artist: The Coup
Label: Anti
Formats: CD, MP3
Release date:  October 30, 2012
Just in time for the November election, Boots Riley has released his magnum opus, Sorry to Bother You, dedicated to the Occupy Wall Street (OWS) movement. Whatever your political or musical persuasion, it's impossible not to admire the audacity of the biting rhymes as well as the sheer creativity of this project.
Riley, who also performs with Tom Morello's Street Sweeper Social Club, formed his political hip hop collective The Coup in 1991, and to date they've released five full-length albums, the last of which was Pick a Bigger Weapon (2006). Throughout the ensuing six years Riley's unwaivering dedication to music that's relevant to social change has also been expressed in projects with Galactic, Ursus Minor, and Atari Teenage Riot, and more recently he's been heavily involved in the Occupy Oakland movement. In fact, according to Riley, OWS is the "bigger weapon"—an organized movement to create "a system in which we democratically control the profit we create."
The opening track and first single released from the album, "Magic Clap," is Riley's call for action, an anthem to fire up the masses: "It's like a hotwire, baby, when we put it together / when the sparks fly, we'll ignite the future forever . . ." Featuring Riley, Silk-E, and Lindsey Kate Cristofani on vocals, and Coup regulars Pam the Funktress, Gabby La La (accordion), Damion Gallegos (guitar, bass) and Jeff RJFski (drums), among others, this infectious song was released as the first music video: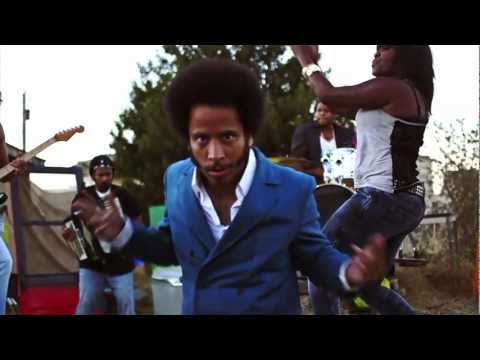 Following is "Strange Arithmetic," Riley's expose on a passive education system that's more likely to create victims than empower students to become agents of change. Riley, on the other hand, has no problem providing some edutainment on the subject: "Social Studies, the goliath to tackle, Which turns into a sermon on simplicity of shackles / Physics is to school you on the science of force, 'Cept for how to break the hell out the ghetto, of course / Home Ec can teach you how to make a few sauces, And accept low pay from your Walmart bosses / If your school won't show you how to fight for what's needed, Then they're training you to go through life and get cheated."  Similar sentiments are expressed in "The Gods of Science," spit in beat poet fashion over riffs from the Jazz Mafia Horn Section punctuated by Vernon Reid (Living Colour) on guitar and Gabby La La on sitar, as well as in the song "Land of 7 Billion Dances" where the chorus shouts "Shake it, Yeah / We agitate it, Yeah / We bump and break it, Yeah / We finna take it, Yeah!"  Another great track is "Your Parent's Cocaine," a scathing expose on the children of the "one percenters" accompanied by kazoo.
On a somewhat lighter note, "Violet" serves as a peaceful interlude, its poetry set over a string trio featuring the founder (Charith Premawardhana) and other members of Classical Revolution, a group appropriately organized at San Francisco's Revolution Café that now includes chapters across the U.S. and in several other countries with the goal of presenting chamber music in casual neighborhood venues. Chalk another one up to Riley for including classical music in his revolution.
The remaining tracks are equally impressive and though the content is serious, the delivery is lighthearted and the funky beats are infectious. There's a guest appearance by Das Racist (Kool AD and Himanshu) and Killer Mike on the closing track, WAVIP, but frankly I prefer Riley's flow and provocative poetry.
All of the lyrics (written primarily by Riley with Damion Gallegos) are included in the liner notes, along with the teaser that this album's actually the soundtrack to the forthcoming movie of the same name―a dark comedy with magical realism inspired by Riley's time as a telemarketer. Seriously?
Reviewed by Brenda Nelson-Strauss
Review Genre(s): Rap and Hip-Hop