April 2nd, 2012
Title: Take Care
Artist: Drake
Label: Cash Money Records Inc.
Formats: CD, MP3
Release Date: November 15, 2011
Take Care is Drake's second full-length album and definitely proves he is making his mark in the rap world.  The Canadian native signed with Lil Wayne's Young Money Entertainment in November 2009 and has already become a significant member of the recording company.  His first album, Thank Me Later (2010), has gone platinum and Take Care is also sure to be a fan favorite, with the first single "Headlines" already topping the charts.
Another hit that has gained significant popularity is the title track, "Take Care," featuring Rihanna.  The two young powerhouse vocalists came together to produce a song that details the troubles of a failed romance and  highlights the comforts of finding a person who can help heal your broken heart and essentially "take care" of you.  The choice to record with Rihanna was definitely a smart one for Drake since her album Talk That Talk, released around the same time, has been dominating the charts.
In the following video Drake discusses his new album and explains the meaning behind the song "Ride" (courtesy of VEVO):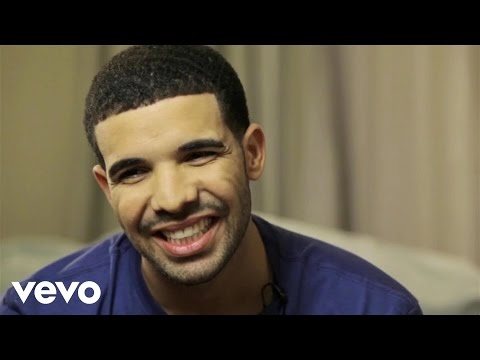 Take Care is essentially a story that is being told through music, with songs that reflect Drake's life and show how far he's come as a rap and R&B superstar.
Reviewed by Megan Allardt
Review Genre(s): Rap and Hip-Hop