November 2nd, 2015
Title: Son Little
Artist: Son Little
Label: Anti-
Formats: CD, LP, MP3
Release Date: October 16, 2015
Son Little comes to his first full-length album on Anti- with an already impressive resume.  The Los Angeles native who has worked in New York City and Philadelphia has already produced an EP for Mavis Staples, toured with Mumford and Sons, played Bonnaroo, and collaborated with the likes of The Roots and RJD2.  Son Little is as eclectic as the artist's curriculum vitae would suggest, drawing from the broad repertoire of American popular and folk music in order to create a truly original collection of songs.
The album borrows heavily from what may be broadly (very broadly) considered Americana music, with "The River" calling a gospel shout to mind, while the album's opener "I'm Gone" sounds like a bluegrass vocal group on top of a minimalist marimba piece, with punctuation by Jimmy Page-style reverse-echo guitar cutting in periodically, which would be the perfect dramatic effect for a self-aware horror flick.  "Carbon" has verses that sound like a gritty Jack White blues stomp (complete with Octavia layered guitars) with an acoustically-driven chorus that could have come from a Wilco album.  These stylistic mish-mashes should sound bizarre; however, Little incorporates his variety of influences into an amazingly coherent package–even though the album relies on contrasting musical materials, it is the way that Little treats these elements that makes the album sound cohesive rather than simply evoking a cut-and-paste collage.
The album's lead single, "Lay Down," takes its model from 50s vocal pop, with reverb-saturated group vocals, minimalist drums, an old old school rotary organ, and magnificently twangy electric guitar.  This song is remarkable for taking these classic sounds and presenting them in ways that neither feel dated nor forced.  The work that Little does with vintage styles is not nostalgic, but is rather aggressively post-modern–drum machines, synthesized bloops and bleeps and pitch shifting permeate this LP and Little's most interesting cuts depend upon the cognitive dissonance that listeners may experience when hearing them.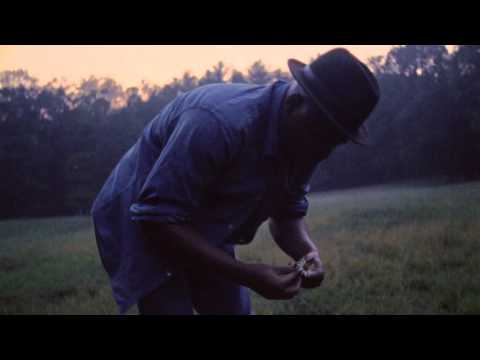 The themes on Son Little are as personal as the means by which the artist conveys them.  "Lay Down" is probably most intimate song of the year, is possibly the best love song of 2015, and should be at the top of every wedding DJ's playlist.  "O Mother" is a painful meditation on feeling out of place in a world that demands that people compromise their individuality, and "Loser Blues" takes the traditional AAB blues form and fills it with contemporary anxiety: "There's so much blues, so little time/and I'm losing mine/This is not a game." These lyrics are delivered with heartfelt sincerity–it would be tempting to call Son Little a thinking person's Bruno Mars or a roots-rock Frank Ocean, but neither of these labels would do the originality and fire of Little's delivery justice.
Local readers will be pleased to know that, as part of the album's promotional tour, Son Little will be appearing at The Bishop in Bloomington, IN on Friday, November 6–this show will be well worth attending if for no other reason than to see how Little's eclectic aesthetic transfers to a live setting. Son Little is a tremendous effort from an artist who pushes the limits of each of the many genres he touches on this diverse LP.
Listen on Spotify here.
Reviewed by Matthew Alley
Review Genre(s): Popular, Rock, and Misc.