August 1st, 2010
Title: Sir Luscious Left Foot…The Son of Chico Dusty
Artist: Big Boi
Label: Def Jam
Formats: CD, MP3
Release Date: July 6, 2010
Although Big Boi and Andre 3000's Speakerboxxx/The Love Below was considered a double-album categorized under the OutKast umbrella, it actually signaled a mutual departure from their duo act. This was the dawn of their solo careers—but it was expected. For an artist growth comes naturally, and with that comes identity. Andre 3000 donned five in his ultra groovy breakout hit "Hey Ya," with its '60s rock-inspired hip hop. And Big Boi maintained the sub-culture of southern P-Funk with the EWF-esque "The Way You Move." Collectively they garnered the Album of the Year Award in 2004, and then began their temporary separation. I believe that's when Big Boi began his quest to become Sir Lucious.
They always say good things come to those who wait. And after being Jive'd for the past three years, Antwan Andre Patton aka Big Boi aka Sir Lucious Left Foot…The Son of Chico Dusty finally arrived to be the perfect soundtrack for summer 2010. We're introduced to this colorful character on the 808-heavy intro "Feel Me," before we enter the mind of "Daddy Fat Sax." We're told to 'follow' on the alt-hop "Follow Us" featuring Vonnegutt, one of several guests on the album.
The next four tracks in succession are some of the best, starting with the party anthem of the year, "Shutterbugg," with its echoing synth and urgent demand for us "to cut a rug."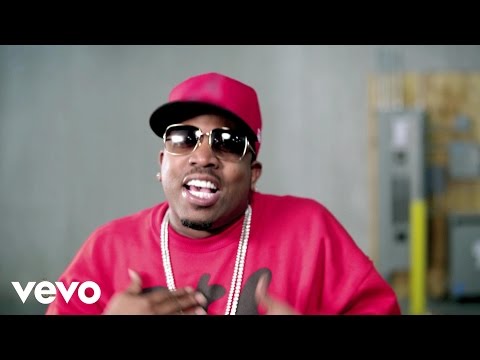 The party soon is switched up with the proclamation "General Patton." Turn your volume all the way up as Twan goes in on the Godzilla of a beat. Next is the stripper tease "Tangerine" featuring T.I.  This slinky burlesque tune will turn your pimpin' on in no time. My second favorite track, and possibly my most favorite feature, is in the Andre 3000-produced "You Ain't No DJ," which Big Boi shares with the self-proclaimed "A-L-A-B-A-M-A-ien" YelaWolf. His rural drawl captivates listeners as he totes how he "stole your couch and took your truck to move it with."
The album closes with more funkdafied bangers, including the George Clinton-featured "Fo Yo Sorrows," and "Shine Blockas" with fellow ATL newcomer Gucci Mane. In addition to the consistent bump-quality of the album, the skits are utterly hilarious, especially the one immediately following "General Patton."
I recommend the album to hip-hop fans everywhere. If you like OutKast, than you'll love this album. Period. No Andre necessary.
Reviewed by Lorin Williams
Review Genre(s): Rap and Hip-Hop