Title: Peru Bravo: Funk, Soul & Psych in Peru's Radical Decade
Artist: Various
Label: Tiger's Milk Records
Formats: CD, MP3, LP
Release date: October 7, 2014
Peru Bravo: Funk, Soul & Psych in Peru's Radical Decade tells the story of Peru in the late 1960s and early 1970s. Though there was considerable political instability, culture had not yet been suppressed by the military dictatorship that followed the 1975 coup.  The city of Lima was full of young people who were influenced by the music of the United States and Great Britain, spawning groups such as The Mad's (who recorded at the Rolling Stones' Bermondsey studio), Los Belkings and Thee Image. Compilers Martin Morales, Duncan Ballantyne (ex-Soundway) & Andrés Tapia del Rio (Repsychled Records) have selected fifteen tracks featuring both "alternative heroes" and "unheralded short-lived groups." Though most of these tracks feature original songs, three are covers, including "Sookie Sookie" by Steppenwolf and "Hey Joe" by Jimi Hendrix.
Funk is the genre that stands out on this album, and the musicians steal the spotlight in nearly every song, with psychedelic bass, vibrant horns, and unique percussion overshadowing unimpressive lyrics and vocals. The sound is comparable to that of music in the United States during that same era, and even the originals mirror the alternative rock and funk of bands such as Funkadelic and The Eagles. Though some songs are in Spanish, such as (at least in the shouts) the standout "Checan" by Black Sugar, many have English lyrics. Most are sung in a rough, rock tone, though a smoother voice is heard in the first track "Laghonia":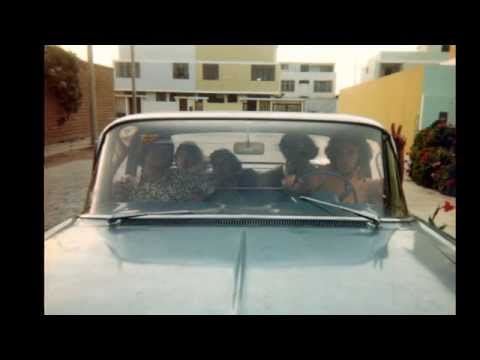 The cover of "Sookie Sookie," which is done by Los Texao, is brighter than the original, and is one of the most engaging tracks on the album. The funky bass takes the spotlight, and the song moves along at a quicker pace than the original. It evokes a strong urge to get up and dance, and shows the influence and power of funk music.
Though at times the percussion is reminiscent of traditional Latin beats, this is no merengue or cumbia album. This is not necessarily a bad thing, as it is indicative of that genre in the '60s and '70s. Instead, we're allowed to experience music representing a movement on the edge, rebellious, and in many ways reflective of the same counter-culture movement that was occurring in the United States.
Reviewed by Anna Polovick