April 1st, 2015
Title: Any Given Sunday
Artist: Pastor Charles Jenkins & Fellowship Chicago
Label: Capitol Christian Music Group
Format: CD, MP3
Release Date: March 17, 2015
On the heels of the celebrated 2012 release The Best of Both Worlds, five-time Stellar Award winning artists Pastor Charles Jenkins and Fellowship Chicago (of the historic Chicago church Fellowship Missionary Baptist Church) have released their second project Any Given Sunday.  Mostly composed by Jenkins, this new project showcases his tried and true formula of simple melodies and straightforward lyrics perfect for Sunday morning church service. Jenkins characterizes Any Given Sunday as a celebration of the live worship experience that also captures the diverse repertoire that can be heard at Fellowship during any of their several services.
The album opens with "I'm Blessed," which pays homage to Fellowship Missionary's founding pastor, Rev. Dr. Clay Evans. The mid-tempo traditional gospel song was initially recorded and popularized by Evans on his 2003 album Still in the Mix, in which he provides a sermonette (backed by a choir) encouraging listeners to practice gratitude rather than complain.  Evans returns here with vocalists Shawn Hodo and John P. Kee to offer similar sentiments while urging congregants to always remember the "gift-Giver" [God] and not simply the gifts that He offers. Another traditional gospel song featured here is the up-tempo praise number "Do it for Me," led by the energetic powerhouse Beverly Crawford. Undergirded with a prominent handclapping, foot-patting rhythm accentuation, the song speaks directly to God petitioning Him for assistance in life's difficult circumstances.
Any Given Sunday includes several contemplative, yet emotive worship songs such as "Just to Know Him" and "Hide Me from the Rain" that express a desire to have a divine and spiritual experience. The first piece includes two reprises featuring the distinctive voices of Byron Cage and Jonathan McReynolds. With a gentle, yet assertive delivery, Fellowship begins the song echoing Jenkins in unison as he describes attributes of God such as "redeemer," "savior," and "provider." As the choir moves to the climax of the piece, they swell into the chorus declaring in three-part harmony, "Just to know Him, Just to know him, Jesus Christ the Son of the living God."  This chorus provides ample space for expert vocalist Byron Cage to melodically improvise and even segue into the popular Gloria Gather tune, "There is Something about that Name" (1970). The second piece, "Hide Me from the Rain," has equally modest lyrics with an easily memorable melody. However, it features more complex instrumentation with layers of strings, percussion instruments, keyboards, guitar, and synthesized sounds. Led by Jenkins, the song expresses an emotional urgency as crescendos to an excited plea, "Come on Jesus, Come on Jesus…", wherein they request God's divine protection.
The current standout track of this album is the single "#War" which sits at #7 on the Billboard Gospel Song chart. Composed by Jenkins and Rodney East, this selection combines down home "country" gospel rhythmic and harmonic style with contemporary electronic sound production. The song is introduced with a snippet of a live sermon in which Jenkins preaches to his congregation, urging them to "fight back" when evil forces attempt to attack or distract them. He describes "#War" as "an anthem of determination, of spiritual resolve… when life gets tough, we've got to get tougher." The song opens with a basic drum track, jaunty trombone, and tambourine which set the stage for Jenkins' singing-speech style in which he testifies, "I got joy in my soul, God is in control / I got Satan on my trail, but I'm singing all is well / He's attacking every day, but I'm watching while I pray / No matter the attack, I won't turn back / This means war!"  This catchy, repetitive selection easily invites communal participation as the refrain "This means war!" frequently returns rallying believers to both sing along and persevere through faith in God.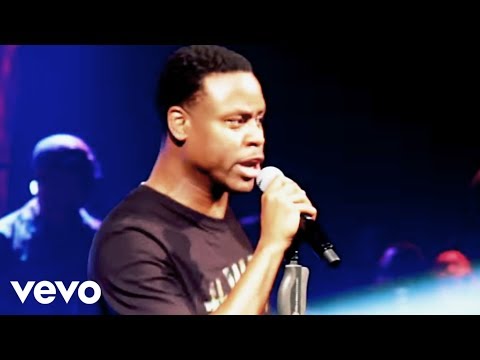 Any Given Sunday is a comfortable blend of traditional and contemporary gospel music that is creative, yet familiar.  It is a musical snapshot into worship at a local church while reaching beyond that space to touch the ears and hearts of listeners all over the nation and even the world. Moreover, this album is perfect for individuals and groups who are interested in learning new, simple yet substantive gospel music for worship or educational purposes.
Reviewed by Raynetta Wiggins
Review Genre(s): Gospel Music and Spirituals