May 1st, 2012
Title: Nine Types of Light
Artist: TV on the Radio
Label: Interscope Records
Format: DVD
Release date: February 7, 2012
TV on the Radio recently released Nine Types of Light, a companion music video to its 2011 album by the same title (reviewed in the May 2011 issue). Although Nine Types of Light was a 2011 Grammy nominee for Best Long Form Music Video, it actually consists of a series of shorter music videos, one for each song on the album. These are very loosely tied together by interview footage in which people give their perspectives on philosophical topics such as transformation, the future, love, fame, and dreams.
The styles of the videos embrace the same wide-ranging palette as TVOR's music and include cartoons, stop motion animation, dance sequences, and mini-dramas. Among my personal favorites are: "No Future Shock," which starts off like a 1950s dance competition and gradually morphs into something that looks like the offspring of Mardi Gras and The Rocky Horror Picture Show; "Keep Your Heart," a drama about a love triangle between three activists who are attempting to blow up an electrical tower with an Ankh device and ends with the female character gathering and reassembling parts of her shiny, gold boyfriend in a field after his competitor bashes his head in with a rock; and "Forgotten," a zombie shooter flick that seems to be a metaphorical commentary on the superficiality of Hollywood. Much like TVOR's music, the videos include a layering of subtle and not so subtle socio-political commentary, making them stand up to repeated viewing.
Following is the official trailer: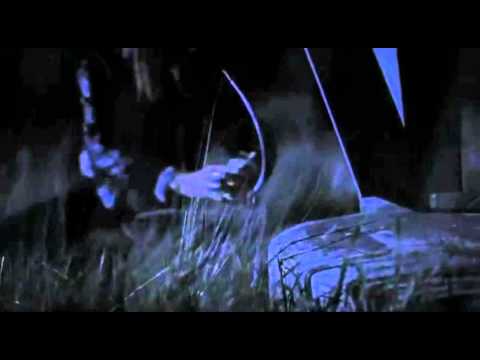 The full music video is available for free through the band's YouTube site, raising the question of why one would need to purchase the DVD. If an altruistic need to support this amazing group doesn't motivate you, keep in mind that the compressed video formats delivered up by YouTube simply can't capture the depth and complexity of TVOR's sound nor the lush visual imagery of the videos. This is a group that pours 110% into every note and nuance of its work, making it worth owning a copy in the best format possible.
Reviewed by Ronda L. Sewald
Review Genre(s): Popular, Rock, and Misc.