November 3rd, 2014
Title: Forever Dreaming
Artist: Myles Sanko
Label: Légère Recordings
Formats: CD, MP3, LP
Release date: September 16, 2014
English singer and songwriter Myles Sanko creates soul music with a jazzy feel, starting with his debut EP Born in Black & White, which was released last year. His latest album, Forever Dreaming, is just as masterful and inspiring as his first release. Sanko's soulful voice is reminiscent of artists such as Jamie Cullum and Aloe Blacc, and he infuses hope and passion into every song. This positive album truly lifts the listener's spirit through heartfelt lyrics accompanying jazzy soul music.
The title and first track, "Forever Dreaming," is a spirited and upbeat song that acts as an anthem for the album. The bright brass of saxophone, trumpet, and trombone emphasize the joy of lyrics such as "Circumstances are nothing new / my dreams can come true." The song is undoubtedly sentimental, but jazz elements make it feel catchy rather than cheesy.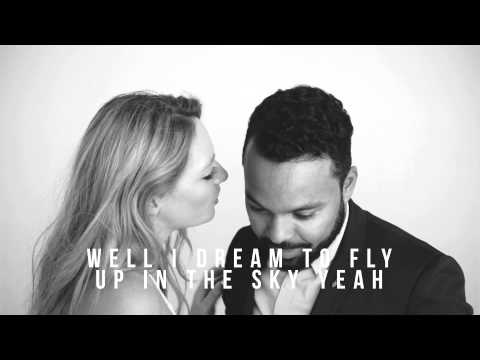 "Light in My Hand" is an effortless track, with a chill vibe that echoes that repeated phrase "Surely I don't mind the rain falling on my window pane." This relaxed feel is an extended crescendo, building to the end of the track when Sanko's voice changes from laid-back to passionate, filled with grit and soulful exclamations. This truly brings a whole new level of soul to Forever Dreaming.
Another upbeat number, "To My Surprise," has a fast paced beat that carries the song along as Sanko sings about the joy of finding love after heartbreak. The highlight of this track is the jazz flute, an element that was popularized in soul-jazz music by Bobbi Humphrey.
Though the music is still upbeat, "Save My Soul" has a different kind of feel with its desperate lyrics. Infusing elements of rock and jazz with an electric guitar part and more flute, it's one of the stand out tracks on the album. The complexity of the transitions, styles, and lyrics emphasize the depth of Sanko's talent beyond happy and optimistic songs.
Sanko's message that "it's the possibility of having a dream come true that makes life interesting" is emphasized through the optimism and upbeat feel of Forever Dreaming. With a voice that is both smooth and gritty, relaxed and passionate, Myles Sanko is a soul artist worth keeping an eye on.
Reviewed by Anna Polovick
Review Genre(s): Rhythm & Blues, Soul, Funk