December 2nd, 2015
Title: My Name is Doug Hream Blunt
Artist: Doug Hream Blunt
Label: Luaka Bop
Formats: CD, MP3, and Vinyl
Release date: October 16, 2015
Doug Hream Blunt first picked up a guitar at age thirty-five, after attending a class in the 1980s called "How to Form a Band." By music industry standards, he was quite late to the game. Yet, since his first album My Name is Doug Hream Blunt has just been being released almost thirty years after its songs were recorded, we can see that Blunt's music is characteristically late-to-be-found.
My Name is Doug Hream Blunt is one of a number of "re-discovered" recordings released on Luaka Bop—a record label dedicated to relatively little-known music from all parts of the globe. Blunt has a cult-like influence on artists such as Ariel Pink—a lo-fi LA pop musician—and the London duo Hype Williams, but has remained largely out of the public eye; save for the occasional appearance on San Francisco's public television station or performing in retirement homes in the Bay Area.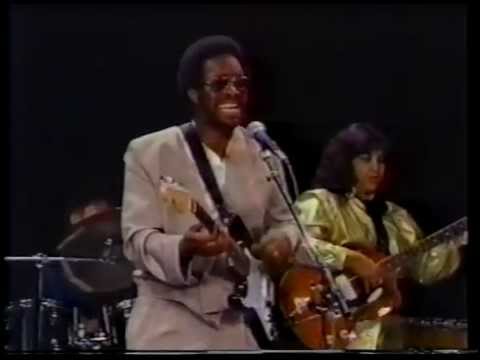 The album is, at once, highly-genuine and unsettlingly-ambiguous, leaving the listener in between a creeped-out confusion and a light-hearted listening experience. Blunt, too, is difficult to locate. While the guitarist, singer, and songwriter can be considered an "outsider" for his idiosyncrasy, his enthusiastic lyrics and bouncy vocals make one want to bring him in for a good, clean game of cards. Each of the album's ten tracks have a jammy-feel to them, often oscillating between two minor chords and stiff grooves of drums, bass, flute, and xylophone. The band on My Name is Doug Hream Blunt was made up of the students and teachers in the class on "How to Form a Band." Blunt's guitar-playing sounds like what you might hear from a beginning student at Guitar Center, but is quite at home in this sonic context and with these musicians.
My Name is Doug Hream Blunt is like a gag gift one might receive over the holidays. Its novelty will initially fascinate, yet it will inevitably be tossed away. I have yet to be persuaded, gently or otherwise, by Blunt's release, but know that some will find the album deliciously obscure.
Listen on Spotify here.
Reviewed by Douglas Dowling Peach
Review Genre(s): Popular, Rock, and Misc.