August 1st, 2011
Title: 7…
Artist: Mint Condition
Label: Shanachie
Formats: CD, CD Deluxe Ed. (5 bonus tracks), MP3
Catalog No.: Shanachie 5787
Release Date: April 5, 2011
-
Mint Condition's aptly named seventh studio release, 7…, showcases the groups growth and acknowledges current developments in R&B music, but does not stray very far from the Mint Condition formula developed over the span of their twenty year career. Built for live performance, the album acknowledges the members' musicianship focusing on instrumental sound, rather than overly effected production. Lyrically, Mint Condition stays true to their history, continuing to tell relevant stories about love and life.
7… opens with the bass-driven "Can't Get Away" and continues incorporating bass-driven, funk-influenced music with danceable tunes such as "I Want It," as well as soul and R&B centered songs such as "Ease The Pain." The only true ballad on the record, "Unsung," showcases lead singer Stockley's vocal ability accompanied by a very present piano performance accented by a climactic guitar solo. "Not My Daddy" follows with a surprising feature— Kelly Price in a mid-tempo, funky, seamless, and well-executed duet expressing a need for change and redirection in a relationship.
Following is a live performance of "Caught My Eye," the first single from the album: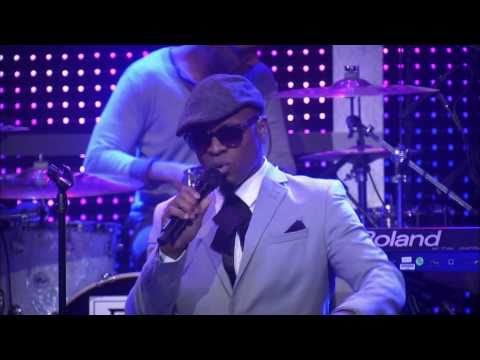 Overall, 7… does its job, making it clear that Mint Condition is still willing and able to make good music their way.
Reviewed by Christina Harrison
Review Genre(s): Rhythm & Blues, Soul, Funk