July 1st, 2015
Title: From Kinshasa
Artist: Mbongwana Star
Label: World Circuit
Formats: CD, MP3, LP
Release Date: May 19, 2015
Mbongwana Star began when Congolese singers Coco Ngambali and Theo Nzonza, formerly members of Staff Benda Bilili, heard the album Black Voices by Nigerian drummer Tony Allen with the eclectic Parisian producer Doctor L.  Inspired by Allen's different sound, they decided to leave behind their rumba days and create something new. "Mbongwana," which means change, grew out of this transition and their desire to make more futuristic music. They reached out to Doctor L and joined together a few more players, both relatives and people they knew from their street jams, to create the band Mbongwana Star, a fusion of traditional Afro-Caribbean rhythms with modern electronic and rock music.
From Kinshasa is Mbongwana Star's debut album and is named after the capital of the Democratic Republic of Congo. The band describes the city on their website: "the whole continent danced to its premium musical exports: rumba and soukous. Then war, corruption and chaos bought Kinshasa to its knees." Along with other artists, photographers, designers, technicians, and sculptors, Mbongwana Star is "refashioning waste into unimagined objects, sounds, happenings, ideas." They have certainly succeeded in From Kinshasa, a fearless, unapologetic mix of the traditional and modern.
The single from the album, "Malukayi feat. Konono No.1," resides somewhere in between soft rock and smooth electronica.  Though woven together by a melodic guitar that almost has the timbre of an mbira, other parts of the song use distortion which Doctor L intentionally added, saying "There are three TVs going full blast. Distortion multiplies the energy." Vocals are interspersed throughout the song, falling in and out effortlessly and functioning more as an instrument than words. The music video features "The Congo Astronaut," who is content to wander the streets of Kinshasa in a spacesuit: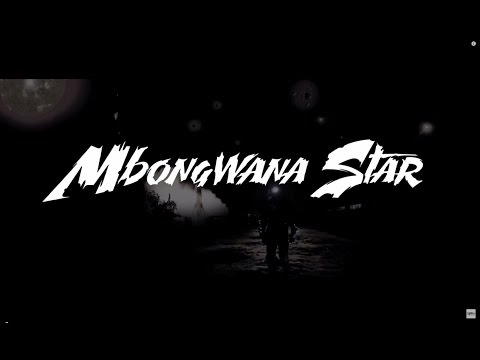 "Masobélé" and "Kala" both sound like popular songs that could be heard on the radio. The vocals in "Masobélé" resemble rapping until the end, which is thirty seconds of soulful harmonic singing. There is a soft flute in the background and even the sound of heavy breathing. "Kala" has more of a club feel, with percussion led by an upbeat drum set with electronic beeps that fade in and out of the track.
"Coco Blues," an extremely soothing track that stands out as one of the most acoustic songs on the album, is also one of the only songs where the vocals truly take the lead. Coco and Theo's soulful yet guttural voices are what make this track so raw and moving.
"1 Million C'est Quoi?" is the sole track that was not written or arranged by Doctor L and, like "Coco Blues," does not have a heavy production.  Allowing the raw musical abilities of Mbongwana Star to shine, the song is driven by harmonious vocals, group choruses, rocking guitar, and Afro-Caribbean production.
Mbongwana Star's goal for their music is to "get out of the Afro-African straightjacket into which everyone tries to put African bands." From Kinshasa achieves that goal and, while eclectic, offers a cohesive fusion of styles and sounds. Doctor L's distinctive production style and electronic effects bring something new to Congolese music, but what makes this album most successful is that Mbongwana Star never put aside their Afro-Caribbean roots or their immense musical talent while boldly incorporating many genres into one new sound.
Reviewed by Anna Polovick
Listen on Spotify here.
Review Genre(s): World Music