October 1st, 2010

Title:  Love God. Love People: The London Sessions
Artist:  Israel Houghton
Format: CD
Label: Integrity
Release date: August 31, 2010
-
-
With the release of his sophomore solo album Love God. Love People, Israel Houghton presents a musically multifaceted message of love and hope in a manner which can reach audiences young and old, traditionalists and progressives alike. Drawing on influences ranging from funk to the electronic sound manipulation of pop music and the soaring vocals of gospel, each song is a unique aural experience with lyrics which are thought provoking and poignant.
Israel Houghton and Aaron Lindsey, the writing/producing team responsible for previous award-winning projects such as Live from Another Level and Power of One, were joined by producer Tommy Sims for recording sessions at the historic Abbey Road Studios in London. Houghton also collaborated with major gospel recording artists like Kirk Franklin, Fred Hammond, and Take 6 on several songs.  These important contributions, coupled with the sheer talent of Houghton, have created an album whose message and musicality is nothing short of brilliant.
Following is the official promo video: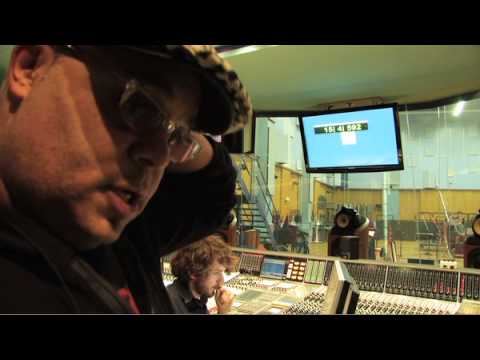 Building on Christian commandments to Love God. Love People (Matthew 22:37-40), Houghton provides social commentary on what he considers to be the disparate state of the world. However, he does not simply highlight sad realities, but he takes personal responsibility while encouraging others to do so as well. In the song "Love Rev," Houghton presents two main messages: the importance of recognizing one's blessings and the healing power of love. By stating that "God is with us when we are with them…" he is encouraging all people to "… join the love revolution" through serving and giving to individuals who are hurting and/or have a physical need. He sings a similar message in the more contemplative song "Others," in which he expresses the desire to love other individuals with the passion and caring with which God has loved him.
Amazingly, these powerful and important messages do not overshadow the album's musical innovations. The gospel single "You Hold My World" is one of the most moving and subtly complex pieces on this album. With the warm timbres of the acoustic guitar and intricate vocal harmonies, this song is reminiscent of a passionate prayer and declaration of faith. Similarly, "Hosanna (Be Lifted High)" layers and blends different styles of music to create a truly unique sonic experience. Houghton employs the use of a chamber orchestra and a boys' choir alongside the talents of the gospel and praise and worship groups New Breed and Take 6. While this extensive list of contributors may initially seem excessive, each group is given its moment to shine within the piece before a confluence of all of these musical elements creates a beautiful combination of complex harmonies and rhythmic variation leading to an emotional climax.
Israel Houghton has created an album based on a simple message: Love God. Love People. Without a doubt, this project will uplift and enrich the listener through a refreshing combination of thoughtful lyrics and musical artistry.
Reviewed by Raynetta Wiggins
Review Genre(s): Gospel Music and Spirituals