March 2nd, 2011
Title: Let Freedom Reign
Artist: Chrisette Michele
Label: Def Jam Records
Formats:  CD, MP3
Release Date: November 30, 2010
-
-
Let Freedom Reign is Chrisette Michele's third studio release with Def Jam Records. Now a Grammy award winning artist, this project reflects an experienced singer who is challenging the creative boundaries her first two albums have established.  Lyrically, this challenge is reflected in the themes represented throughout the album.  The overarching concept is simply freedom, but the album collectively explores notions of freedom in relationships, within creative contexts (an obvious reference to the way she views herself as an artist within the larger musical industry), and freedom of expression as well as equality. Musically, this project allows Chrisette Michele fans to encounter more of the stylistic influences that have always been stated, but until now have not been blatantly reflected in her studio albums.
Chrisette has been known for projects celebrating a respect and love for self, exploring the ups and downs of relationships, as well as acknowledging appreciation for music in general.  This project expands that body of work to include explicit statements advocating for the freedom in perseverance and success, the freedom to be unique, the freedom to let go, as well as the freedom to love.  The first single, "I'm a Star," expresses the need to persevere, stating "rain starts pouring and it don't stop/let myself drown no I will not/smile on my pretty mug/I get right back on my horse and I giddy up."  "Number One" continues this sentiment, focusing on a drive to succeed for personal satisfaction.  There is a return to themes of relationships found in her previous albums with "I Don't Know Why, But I Do," "Goodbye Game," "So Cool," and "So In Love."  Unlike previous albums, however,  there is more of a focus on ending relationships in order to begin to live and love freely either in another relationship or alone.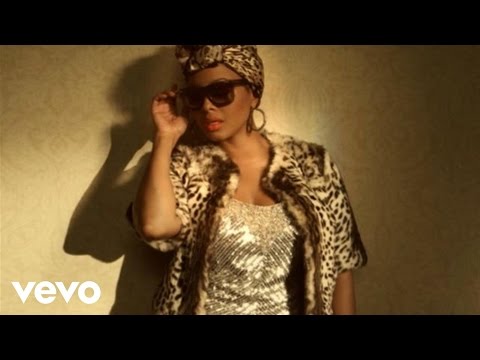 Upon first sighting of the cover art, a listener can easily assume that this project will be politically charged and full of statements concerning lack of and need for freedom within society.  The only such statement, however, occurs in the title track, "Let Freedom Reign."  This track makes explicit statements about the African American experience within America, focusing on historical views of African Americans with more vague references to other minorities as well as the decisions and actions of government officials. Intertwined in the verses of featured artists Talib Kweli and Black Thought, as well as her own verses, are different concepts of what it means to be black in America.  The lyrics are very much an acknowledgement of these complexities rather than an answer to any questions related to the issue.
The title track is also an obvious example of the more explicit stylistic decisions made within this project.  Here, Chrisette raps her verses, singing only the hook and the intro to the track.  The presence of Talib Kweli and Black Thought, both hip hop artists, solidifies this stylistic influence along with Rick Ross's appearance on "So in Love."  The remainder of the project features a simple approach to music, utilizing generally repetitive tracks with short and simple lyrical phrasing.  Exceptions include "I Don't Know Why But I Do," "Unsaid," "If Nobody Sang Along," and "I Know Nothing."
This project finds Chrisette Michele continuing to defy the boundaries surrounding her presentation as an artist and vocalist.  Not straying too far from the established formula of her first two albums, she challenges her listeners with a foreshadowed, but almost surprising transparency, utilizing very simple statements with obvious references that are very clear to the listener. This different approach to content along with the choice to rap is unexpected and can be off-putting, but is successful in challenging the listener's ideas about Chrisette Michele as an artist.
Reviewed by Christina Harrison
Review Genre(s): Popular, Rock, and Misc.