January 6th, 2011
Title: Let's Come Together
Artist:  Kevin Levar & One Sound
Label: Habakkuk Music
Formats: CD/DVD Deluxe Ed.
Release date: Oct 25, 2010
-
With the original release of the album Let's Come Together in 2008, Kevin Levar & One Sound introduced the world of Christian music to their musically diverse style and to their desire for unification of Christians across denominations and race. The two disc deluxe edition includes two bonus songs as well as behind the scenes DVD footage. Mainly written and produced by Levar, this album draws musical influences from throughout the Americas as gospel and praise and worship songs are infused with rhythmic elements and speech accents reminiscent of Latin and Caribbean cultures. For instance, the energetic praise and worship song "Hiding Place" utilizes Jamaican vernacular speech patterns in a portion of the song. Similarly, the highly syncopated, danceable selection "My Everything" showcases salsa influences in the rhythm, the use of horns and language as some portions of the song are rendered in Spanish.
Amidst the many musical influences present on the album, this Washington D.C. native does not neglect to acknowledge his black gospel roots with selections such as "I'll Say Yes" that reinterpret popular songs from the gospel music canon. One high point of this album is the single "A Heart that Forgives" that articulates the challenges and necessities of overcoming hurt and hate with love. Through poignant lyrics and a simple yet effective melody, this song speaks to the album's theme of love and unity while also attesting to the potential depth and expressiveness that is to be uncovered in Kevin Levar.
Following is the official music video for "A Heart That Forgives," released as part of LeVar's Forgive and Live Campaign: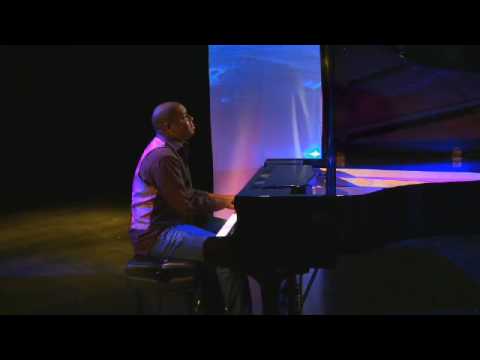 Reviewed by Raynetta Wiggins
Review Genre(s): Gospel Music and Spirituals