October 1st, 2012
Title: Loving You More…In the Spirit of Etta James
Artist: Leela James
Label: Shanachie
Formats: CD, MP3
Release date: July 31, 2012
Since her 2005 debut album A Change is Gonna Come, named after Sam Cooke's swan song, Leela James has been making R&B that harkens back to the golden era of 60s soul. Her music is so indebted to classic soul that early in her career she assumed the stage name Leela James in homage to the late, great Matriarch of R&B, Etta James, to whom Leela has been compared since her childhood singing days. But Leela would likely not have upstaged Beyoncé for the Etta James role in the feature film Cadillac Records, for she is not a good impersonator, nor does she aspire to be. Her adoration for Etta inspires her without compromising her original sound or innovative spirit. In her latest release, Loving You More: In the Spirit of Etta James, Leela proves that and shows just how a tribute album should be done by offering much more than a tribute album.
In the opening track "Soul Will Never Die," Leela dedicates the album to Etta intoning "your soul will never die," a promise Leela works to uphold throughout the 11-track album by breathing new life into her songs with a fresh sounding mix of hip hop, soul, gospel, and pop. In fact, one would be hard-pressed to tell whether these are covers or originals, and that applies even to Etta's well trod classics such as "Something's Got a Hold On Me." In Leela's version, the propulsive beat and catchy melody has the energy to lure droves to the dance floor: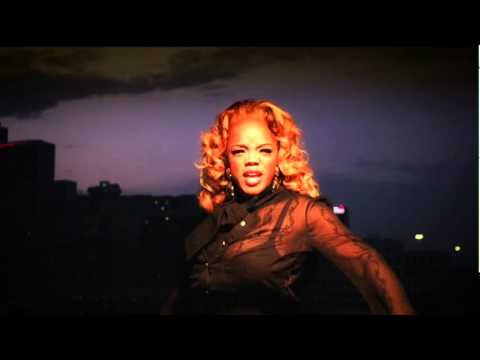 "It Hurts Me So Much" samples the percussive piano lick from Dr. Dre's "Still Dre" (originally taken from Grant Green's "Maybe Tomorrow"), and gives an edgy sound to heartache. Leela's cover of "I'd Rather Go Blind," a sexy R&B slow jam recorded as a duet with male vocalist Shannon Sanders, is almost unrecognizable. Her sped-up version of Etta's "Damn Your Eyes," featuring funky keyboard runs and a drum machine, sounds like a Prince B-side. "Sunday Kind of Love" is a spare ethereal soundscape that captures the song's romantic pining in a whole new way. And "At Last" is a swingy little number with the neo-soul sophistication of CeeLo Green or Theophilus London.
While Leela proves her chops and earns comparisons to the soul greats new and old, here and gone, Leela James sounds most of all like herself, and that is refreshingly hard to describe.
Reviewed by Betsy Shepherd
Review Genre(s): Rhythm & Blues, Soul, Funk