Title: Hello Fear
Artist: Kirk Franklin
Label:  Gospo Centric/Verity
Formats:  CD, CD dlx. ed., MP3
Release date: March 22, 2011
Gospel music pioneer, television host, and author Kirk Franklin has returned with a new album, Hello Fear. As the title suggests, one of the major messages of this project is the difficult yet necessary process of confronting one's fears and struggles. From the title track onward, Franklin delivers messages of love, pain, and healing through several variations of musical styles and insightful lyricism. Hello Fear also features stellar guess appearances by gospel veterans such as Marvin Sapp and Beverly Crawford, who make this album a truly uplifting and exciting listening experience.
True to form, this project features Franklin's own contemporary style alongside traditional gospel elements, allowing it to have appeal to both younger and older listeners. For instance, "Give Me" featuring up-and-coming artist Mali Music, is a contemporary piece with R&B/hip hop influences plus electronic beats and a rhythmic spoken delivery reminiscent of some of Franklin's earlier works such as the God's Property From Kirk Franklin's Nu Nation and the Nu Nation Project albums.
Interestingly, the Nu Nation Project is also directly referenced on Hello Fear with Franklin's remake of his traditional styled hit "Something About the Name Jesus." Gospel great Rance Allen returns to lead the energetic song alongside Marvin Winans, John P. Kee, and Isaac Carree. Allen, Winans, and Kee, all accomplished musicians, have individually been noted for their impact on the development of gospel music. The members of this all-star lineup sing with great artistry and command while effectively complementing the other vocalists.
In another light, the single, "I Smile," is one of the most poignant and yet uplifting selections on this project. Through the song, Franklin paints a story referencing the difficult situations (due to natural disasters, recession, etc.) in which many individuals currently live. He states, "Today's a new day, but there is no sunshine / Nothing but clouds and its dark in my heart and it feels like a cold night." However, he admonishes that it"s possible to still to smile despite these hardships, because these trials will ultimately lead to a great victory.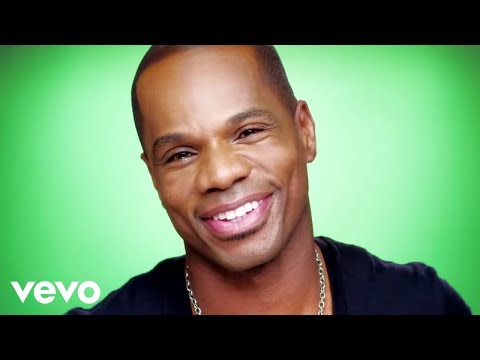 Hello Fear appears to be an album straight from the heart. It sets real life to music in a manner that is both personal and profound. Whether on the mountain top or walking through a valley, this project is sure to meet the listener wherever they are and appeal to both their ears and their heart.
Reviewed by Raynetta Wiggins