June 1st, 2012
Title: King Noah
Artist: Wordsmith
Label: Nu Revolution
Formats: CD, MP3
Release Date: June 19, 2012
Wordsmith isn't your average, everyday rapper. With a college-level business education, he has an understanding of the inner workings of the music industry. Building on this experience, he has been able to establish licensing deals with entertainment companies like Nintendo and CBS while establishing his own label. However, one should not understate the lyrical ability that got him there. First gaining recognition with Chubb Rock on Bridging the Gap, Wordsmith has continued to gain critical acclaim throughout the hip hop community for his creative wordplay and uncommon content, which is evident on his latest album.
King Noah, first and foremost, is an album dedicated solely to the birth of Wordsmith's new son, Kingston Noah Parker. The content, rather than describing Wordsmith's feelings about his son, instead outlines a set of ideals and attitudes to pursue in life. These range from respecting women and learning forgiveness, to becoming more worldly by exploring and understanding cultural differences.  Although created for his son, obviously these are essential lessons for any person, young or old. But how does this album hold up both lyrically and musically?
The notion of a father's album for his son may be regarded as overly sentimental by some, but King Noah is a strong and creative project. Wordsmith has already received rewards for his ability to weave a story through his lyrics, and it doesn't stop on King Noah. Throughout the album he doesn't simply tell his son to follow the rules he lays out—every song begins with a quick speech explaining why he should follow these ideals and attitudes. Then Wordsmith expands upon them as the song begins. There is, however, a negative side to these intro speeches as they tend to break up the flow between songs, leaving the album feeling somewhat choppy throughout. But this is the only downside to this unique album. Musically, the samples work very well, especially on the song "Generation X," while other songs draw from contemporary R&B and gospel stylings.
Following is the video for the first single from the album, "Music for the Masses":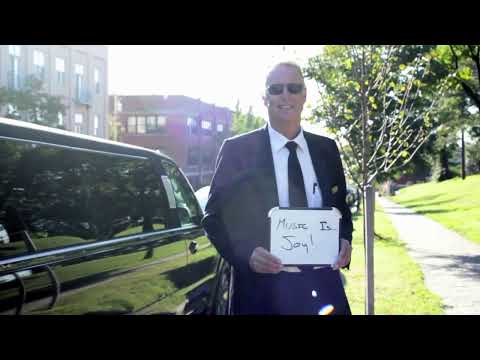 Ideally, King Noah provides a strong blueprint for the life of a newborn child. Wordsmith is extremely sincere in expressing his ideals, and obviously believes strongly in what he says. It is hard, then, to consider King Noah as simply another hip hop album. Instead, the fatherly lessons that surface in each track provide something that both adults and children can effectively enjoy. And with its release scheduled to coincide with Father's Day, King Noah can serve as an important reminder of just how important a father can be in our lives.
Fans of Wordsmith should also check out the Prelude to the King mixtape that was released in preparation for King Noah.
Reviewed by Ian Hallagan
Review Genre(s): Rap and Hip-Hop