Title: Graceland
Artist: Kierra Sheard
Label: Motown Gospel
Formats: CD, MP3
Release date: July 22, 2014
While she is a third generation member of one of gospel music's most well-known families,* Kierra Sheard has established a career that is distinctively her own. Having served as a judge on the latest season of BET's gospel competition, Sunday Best, she is at the forefront of gospel music, often positioning herself as a prominent voice to and for young Christians. Her latest project, Graceland (produced by her brother J. Drew Sheard II), is a highly contemporary album that she describes as both "urban" and "relevant" to a broad range of listeners. Interestingly, this collection of songs is a bit eclectic featuring tracks that make use of hip hop inspired musical elements and auto-tune alongside highly impassioned ballads, all with the message that through faith in God we can overcome any obstacle.
Throughout this album it is clear that the Sheards work to blend the "old" with the "new." For example, Graceland features interludes made from samples of the gospel songs "There is a Balm in Gilead" and "He'll Turn Your Scars into Stars," made popular by the Clark Sisters in the 1980s. These re-mixed versions use current hip hop style beats, musical looping, and the addition of Kierra's voice. Similarly, selections such as "Go," "2nd Win," and "Moving Forward," use contemporary R&B, pop and hip hop musical settings with familiar lyrical themes that explicitly aim to inspire listeners to believe that they can achieve their dreams in the face of adversity.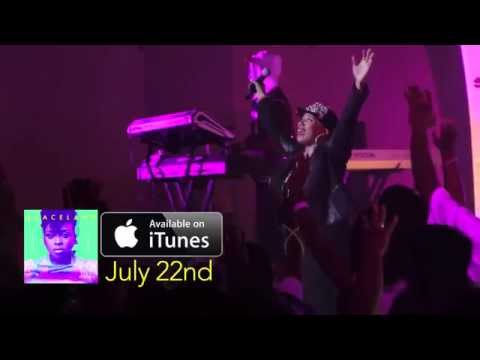 Sheard has also written and selected a few pieces that are more conceptual and metaphorical than current, popular gospel songs. For instance, the song "Kill the Dragon" uses the common fairytale trope of heroes slaying dragons to save the damsel in distress to reimagine the biblical story that serves a foundation to Christian beliefs. In this dramatic retelling, Christ as the hero sacrifices his life to save humankind (girl in need of rescue) by battling the dragon (evil forces). Similarly, "No Graceland" is an introspective piece in which she discusses her apprehension of being separated from God and living in a space that she describes as "no grace" land. At the outset, understated electric guitar and keyboard establish a slow, somber tone for this piece; however, after the initial phrase, the mood shifts with the addition of a driving bass drum beat and a background chorus thus morphing the song from quiet contemplation to a bold declaration of faith in God and His divine grace. Lastly, one of the standout selections of this album is the ballad "Flaws," by songwriting icon Diane Warren. Like many of Warren's songs, "Flaws" expresses the beautiful redemptive power of love (in this case God's love).
Graceland is definitely geared toward listeners who enjoy the sounds of contemporary popular musics. However, even those who prefer old school, Sunday morning approaches to gospel music can appreciate the sincerity Sheard's messages.
[*Kierra Sheard is the granddaughter of gospel music pioneer Dr. Mattie Moss Clark and the daughter of Karen Clark Sheard – who is a member of the four-sister group, the Clarks Sisters, who are considered contemporary gospel music icons.]
Reviewed by Raynetta Wiggins