Title: Stampede
Artist: Kandia Crazy Horse
Label: Bluebilly Records
Formats: CD, MP3
Release date: January 21, 2014
Kandia Crazy Horse is well-known for her music journalism. Her writing has been featured in the Village Voice, San Francisco Bay Guardian, and Creative Loafing and she also served as the editor of Rip It Up: The Black Experience in Rock & Roll. With Stampede, the esteemed music journalist steps out from behind the pen and in front of the microphone for the first time. This debut album is a collection of eight original and two cover songs that showcase Kandia's raw, strong and rich vocals as well as her talent as a songwriter. With Stampede she has begun to make her mark as not only a music critic, but also a country music artist.
Of the original songs in the album, there are three in particular that stand out, propelled by knock out performances.  "California," the album's lead single and the first to be written for the album, is Kandia Crazy Horse's nod to her California rock country love, written after an extended stay in Sunset Beach. From the very beginning, the song screams of wide open spaces and breezy road trips with the top down through the barren west as the sun sets: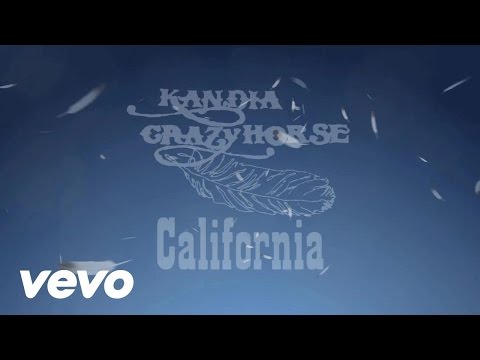 The following track, "Congo Square," definitely ups the ante on the energy scale, but reads as a tribute to her late mother's humanitarian lifestyle. "Cabin in the Pines" is her father's song. Originally, Kandia conceived of this album as a tribute to her late mother, but this song is in recognition of her father and particularly references stories he would tell of his boyhood in Southwest, Georgia which included visits to one of the town's jookhouses.
The two covers on the album include Kandia's version of "A New Kid in Town," a piano-driven version of the Eagles' hit from 1976. Stripping the song of its original, open, but very present instrumental arrangement and the plush harmonic bed of the Eagles, Kandia inserts her raw, soul-filled solo vocals that gently pierce the space around the piano's accompaniment. A personal favorite of mine is her cover of Neal Casal's "So Many Enemies." Her slightly slower rendition retains the energy and life of the original song, but her vocals add a different edge to the performance.
Overall, this album is a colossal step into the artist world and a statement that all should take notice.
Reviewed by Christina Harrison