January 6th, 2012
Title: Just Me
Artist: Brian McKnight
Label: Entertainment One Music
Formats: 2-CD set; MP3
Release date: July 12, 2011
McKnight's eleventh album, Just Me, a set of 2 CDs, might be a little controversial because of the balance between new and old songs.  Disc 1 contains a rather short collection of 10 new tracks including "Fall 5.0," the first single, which represents this new project well: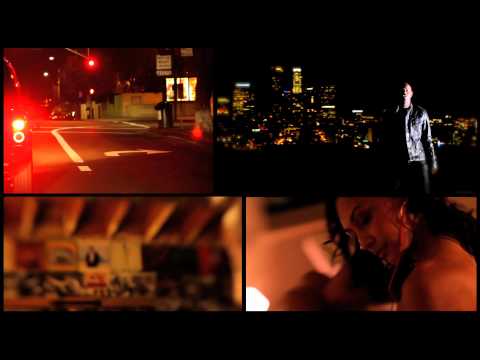 Although many of the new songs might not immediately capture the listeners and meet his fans' expectations, Brian McKnight's sweet voice remains the same. For example, tracks like "One Mo Time" show off his great vocal technique without doubt, while "Without You" and "End and Beginning with You" represent the kind of sweet and melodic love songs that McKnight is known for.  "Careless Whisper," a remake of George Michael's 1984 hit, is performed with McKnight's jazz interpretation.
Disc 2 is a great recording of his live concert performance at the Avalon in Los Angeles in February 2011, which definitely upstages Disc 1.  This nearly two-hour acoustic concert, accompanied by piano and guitar, features a "greatest hits collection" of his masterpieces such as "Only One for Me," "Crazy Love," "Anytime," and "Back At One."  McKnight tells biographical stories between song intervals, and his general playfulness―inserting gospel songs, a classic piano "Sonata," and covers of beloved songs such as Michael Jackson's "Rock with You" and Stevie Wonder's "Overjoyed"―amuses the audience.
McKnight performs several of his hits with his sons, Brian Jr. and Niko. It is amazing to hear these three talents singing together, and their performance of "The Rest of My Life" will give listeners goose bumps for sure.  This is a perfect way for McKnight to proudly introduce his talented sons as performers and co-writers.
As McKnight sings in "Just Me" ("This is me, I write the songs / I try to be right more than I'm wrong / I may not be all that you hoped I would be / But I am just me"), this project is a very honest creation.  His new album might have a fallback, including a performance of songs he wrote almost a decade ago, but this also demonstrates the secret of his long career. Surely, McKnight will continue to delight fans by saying, "this is Just Me."
Reviewed by Yukari Shinagawa
Review Genre(s): Rhythm & Blues, Soul, Funk