April 1st, 2015
Title: Yesterday I Had the Blues: The Music of Billie Holiday
Artist: José James
Label: Blue Note
Formats: CD, MP3
Release date: March 31, 2015
In the liner notes for his latest release, Yesterday I Had the Blues, José James describes his first encounter with the music of Billie Holiday in very personal terms, noting that he looked up to her as one of his first musical icons, studied her recordings with great attention to detail, and that his study of her music "not only taught me how to sing jazz, it taught me to better relate to the world."  Holiday is inarguably one of the most significant vocalists the genre has seen and many artists have recorded her songs, each with the best intentions of doing Lady Day's legacy justice. However, James's release in celebration of the anniversary of the jazz icon's 100th birthday may be both the most personal and among the best of these attempts to date.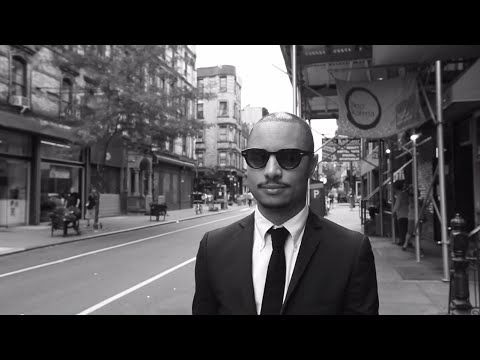 James delivers a carefully chosen set of Holiday's signature numbers, totaling 9 songs, ranging from tunes stamped most emphatically with her presence, such as "God Bless the Child" and "Strange Fruit" to standards that were arguably perfected by Lady Day, like "Body and Soul" and "I Thought About You." One key feature that James's record has that so many renditions of Holiday's numbers lack is his keen awareness of Holiday's emotional depth and stylistic variety.  His "Strange Fruit" is as mournful as the subject matter, feeling like a funeral march, while "Fine and Mellow" is sly, with a playful "my love is like a faucet, it turns off and on".  James reconciles the heavy import of much of Holiday's music with the playfulness of her other songs, capturing the music that Holiday performed as a blues singer in the most complex sense–dealing with life's pain and sorrow while also acknowledging that it is possible for music to feel really good.
James is assisted in this effort by a crack team–Yesterday I Had the Blues is produced by Blue Note president Don Was, and features a quartet of contemporary jazz staples, with Jason Moran on piano, John Patitucci on bass, and Eric Harland on drums.  The classic quartet format, however, is not encumbered by conventional expectations of what should happen with a vocalist-led small band. James leaves soloists room to stretch out, as Moran does on "I Thought About You," while still giving the songs plenty of room to breathe and not sacrificing their interpretation.  The band pulls off a double-timed, yet seemingly still subdued "What the Moonlight Can Do," a soulful, Rhodes-driven version of "God Bless the Child," and a vocal-overdubbed and body percussion-filled version of "Strange Fruit" further stretching Lady Day's music idiomatically and conceptually without sacrificing the tone of the songs.
The most defining feature of James and company's treatment of Holiday's music is their faithfulness to the spirit of the songs.  As listeners may expect from a hip-hop/jazz fusion artist like James, the band stretches these songs to their limit, while still capturing both the sadness of some of these numbers, the soulful blues of others, and the playfulness of more.  Yesterday I Had the Blues is an excellent effort from James in what is a more traditional format and repertoire from his usual recordings.  However, Holiday's music fits James's style well and James's interpretations merely feel like a fresh paintjob on the well-built house of Holiday's legacy.
Reviewed by Matt Alley
Review Genre(s): Jazz