Title:  I Can Make That Happen
Artist:  Johnnie Bassett
Label:  Sly Dog
Formats:  CD, MP3
Release date: June 19, 2012
Veteran bluesman Johnnie Bassett was a mainstay of the Detroit club and session scene in the '50s and '60s, where he backed artists ranging from Little Willie John, Big Joe Turner, and Ruth Brown to Smokey Robinson & the Miracles and Tina Turner. A fortuitous appearance at the Detroit Montreux Jazz Festival in 1991 revitalized his career and led to an invitation to front the Blues Insurgent Band, with whom he toured extensively across the U.S. and Europe. As a solo artist he released just six recordings, beginning in 1997 with I Gave My Life to the Blues.  Regrettably, Bassett passed away in August at the age of 76, just a few weeks after the release of his final album, I Can Make That Happen.
Though Bassett is best known as an electric blues guitarist who counts Albert King, B.B. King and especially T-Bone Walker as major influences, his decades as a musician during the heyday of rhythm and blues left an indelible imprint.  On the album Bassett draws upon all of these influences, with reinforcement from The Brothers Groove (keyboardist Chris Codash, bassist James Simonson, and drummer Skeeto Valdez) and the Motor City Horns (sax player Keith Kaminski, trombonist John Rutherford, and trumpeters Bob Jensen and Mark Byerly).
The opening track, "Proud To Be From Detroit," is a delightful funk jam that pays tribute to Bassett's hometown, the darker side of which is explored in "Motor City Blues."  Several of the original songs are the album were penned by Chris Codash and his father Bob, who seemingly delight in perpetuating the longstanding blues tradition of double entendre lyrics.  For example, "Spike Boy" is built around risqué train metaphors ("Baby let me be your spike boy, Let me hammer down"), while on "Love Lessons" Bassett offers to be the "home room teacher" and take his baby "back to school."
One of the standout tracks is "Teach Me To Love" (also written by the Codash duo), featuring "Detroit Diva" Thornette Davis on vocals. "Dawging Around," which pays tribute to the late Scott E. Dawg of the Blues Insurgents, shifts to a swinging jazz mode. Covers include "Cry To Me," a tribute to Bassett's favorite balladeer Solomon Burke, and Lowell Fulson's "Reconsider Baby," apparently a last minute replacement for Jimi Hendrix's "The Wind Cries Mary" that was included on the pre-release (presumably permission was not forthcoming from the Hendrix estate).
Bassett was featured prominently in the PBS documentary Blues Detroit Style; in this clip he talks about the distinguishing characteristics of Detroit blues—including "more happiness and a better groove":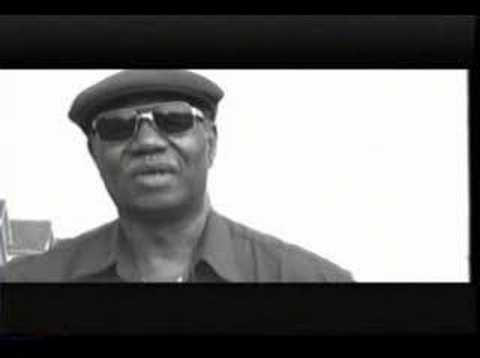 Overall, I Can Make That Happen is a tight album that pays homage to one of Detroit's favorite blues elders, who obviously spent his final days doing what he loved best, playing and promoting the blues, Detroit style.
Reviewed by Brenda Nelson-Strauss