May 1st, 2015
Title: Home: One Special Night at the Kimmel Center
Artist: Jeff Bradshaw & Friends
Label: Shanachie
Formats: CD, MP3
Release date: March 31, 2015
With a goal to recreate the types of live performances that were offered nightly at the Apollo Theater back in the day, Philly neo-soul artist and trombonist Jeff Bradshaw organized an all-star concert at the  Kimmel Center on May 28, 2014. Now, thanks to Shanachie Entertainment, we can all experience this marvelous event, at least the audio portion.
Bradshaw assembled "a magnificent 20-piece band complete with backing singers and horn section," and worked with Robert Glasper on the arrangements. Guest artists include everyone from Marsha Ambrosius, Kim Burrell, Kenny Latimore, Will Downing, Eric Roberson, Take 6, Najee and Bilal to Tweet, Trombone Shorty, and Black Thought.  One of the stand-out tracks is the album's first single, a studio version of "All Time Love," featuring a collab between Bradshaw and Glasper, with Roberson and Tweet on vocals: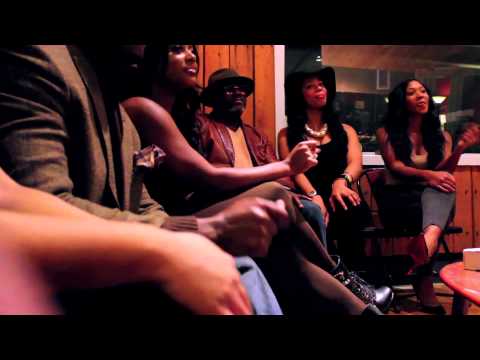 Other highlights include "Where Do We Go From Here" with Bilal, and the duet between Bradshaw and Trombone Shorty, "N.O. Groove"—a soulful fusion of R&B and contemporary New Orleans jazz.  In the album's only hip hop track, Black Thought joins the group to perform the Roots' "Break You Off."  The acapella vocal quartet Take 6 is featured on two tracks: the E. Debarge song "All This Love" punctuated by Bradshaw on trombone, and the delectable love song "Beyond the Stars."  Concluding the live concert, "The World is a Ghetto" brings together all of the guests in a rousing performance that leaves the audience clamoring for more.
Reviewed by Brenda Nelson-Strauss
Review Genre(s): Rhythm & Blues, Soul, Funk