Title: Beyond the Sun
Artist: Orgone
Label: Shanachie
Formats: CD, MP3
Release date: April 28, 2015
After flirting with Afro-funk and extensive soul songs on their 2007 album The Killion Floor, then turning more towards Afrobeat and even few disco songs, Orgone's new release Beyond the Sun is definitely a far more eclectic album. Melodic lines meet raw funk and tight rhythms through a bunch of explosive arrangements. Beyond the Sun also marks the end of Orgone's collaboration with Ubiquity Records and their debut on Shanachie, which brings a more modern approach to sound mixing as well as the addition of a stunning new vocalist, Adryon de León. Though the sound mixing is sometimes a bit muddy, which conceals the precision and tightness of the instrumentation, this seems to be an aesthetic position which definitely becomes apparent after listening to the overall sound throughout the album.
Orgone seems to have been strongly influenced by a wide range of funk and soul acts, and their formula is now very complex. "Meat Machine" recalls the proto-fusion between funk grooves, strong fuzzy guitars and horns riffs. The song takes you back to the days when Blaxploitation style began to exploit the power of the sound—for example, the music of Willie Hutch or Roy Ayers. Added to this is the unexpected range of vocal parts that extends from "I'm a Woman" to "Don't Push Your Luck" (seen in the video below). The latter sounds a bit like Betty Davis's raw funk, but de León possesses a more well-balanced voice—smoother, more powerful, and more melodic, especially when the hybrid bridge shifts towards a Parliament "Come Out of the Rain" mood. Finally, consider the intensity of the arrangements, which displace the funk to more mellow and intriguing atmospheres, while highlighting the crazy and oh-so-funky cohesion between guitar and synthesizer. Now you have a brief panorama of Orgone's potential.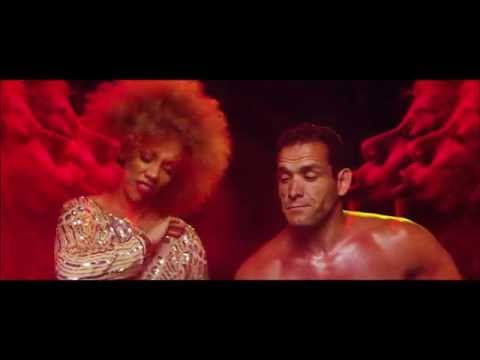 But most surprising, there's no need to go back 50 years to reference Orgone's style and to express the freshness provided by their diversity. The melodic aspect of the bridges, and the elaborate and polished chord changes push them towards a very contemporary and personal style. Their music is not backward-looking, not about the history of funk, but is instead a sincere exploration of new grooves that define how the style might be revived. This push towards modern interpretations and the search for new textures is very evident in songs such as "No Pain." According to Shanachie's Randall Grass, since Orgone has collaborated or performed with bands like the Roots, Al Green, Gil Scott Heron, Breakestra and Monophonics, "they have grown to the point that they are poised to break out," and I would agree. Through the diversity that infuses both the singers and the instrumentation, Beyond the Sun explores a large variety of possibilities for a re-shaping of funk for 21st century ears.
Reviewed by Guillaume Dupetit
View review August 1st, 2015