May 2nd, 2011
Title: Heroes in the Healing of the Nation
Artist: Zion I and The Grouch
Label: HBD Label Group
Formats: CD, MP3, LP
Release date: March 22, 2011
-
-
Touting tight beats and politically conscious lyrics, Oakland hip-hop team Zion I and The Grouch hit fans with yet another heroic release, Heroes in the Healing of the Nation. Appropriately named following their critically successful 2006 album, Heroes in the City of Dope, the trio now takes righteous raps to a national level.  With backing beats and samples brought to us by Amp Live (one half of Zion I) and empowered lyrics from the hearts of Zumbi and The Grouch, the album is as sincere as it is underwhelming.
The intro, "Invitation" is solid; Brother Ali's rousing oratory both intrigued and excited me to the point where I was actively looking forward to the next track and genuinely wanted to hear what these guys have to say. "Leader", which directly follows, was not a disappointment. Though slightly too repetitive for my taste ("I'm a leader/I don't want to be a follower" is straightforward enough—why keep saying it?), the lyrics are liberating and the chorus of children singing "I pledge allegiance to myself" is very effective. Guest artist Freeway really shines on "Victorious People" and Jacob Hemphill 's reggae-inspired vocals define the vibe on "It's Going Down."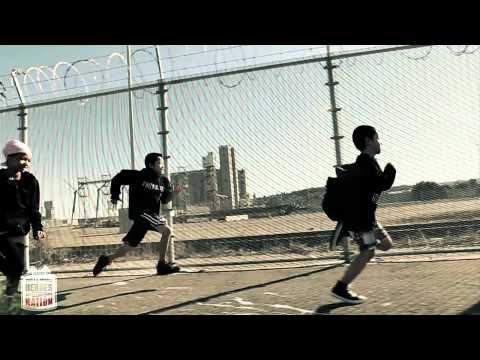 Nonetheless, the themes get old, the lyrics are clever but not particularly intelligent, and the album flirts with boring each time I give it another listen. Especially exciting to me was "I Used To Be a Vegan", which promised to make fun of going green at a time when doing so is beginning to feel like selling out. However, the lyrics fell short of witty and no greater universal points are made. Beat-wise the album only blatantly dissatisfies on the tracks "Drop it on the 1" with its obnoxious air horns and on the musically out of place title track, "Healing of the Nation" with its poorly executed N.E.R.D. rip-off guitar riffs.
Despite the negative aspects of the album though, this team of West coasters won my heart. "Like A G" is a great closer, bringing the album full circle with the Spanish lyrics of Panama rapper Los Rakas and an upbeat piano loop. Overall, Zion I and The Grouch's earnestness evades criticism and their hard work is really paying off as they tour the United States, including parts of Hawaii. They are worth looking into and this will certainly not be the last we hear from them.
Reviewed by Rachel Weidner
Review Genre(s): Rap and Hip-Hop