Title: Gospel Pioneer Reunion
Artist: Various
Label: Gaither Music Group (Gaither Gospel Series)
Format: DVD/CD set
Release date: November 18, 2016
"In 1994, some of the greatest gospel artists of all time gathered together to sing songs of hope, healing, and of heaven." That's how Bill Gaithers, of Indiana's Gaither Music Group, introduces the Gospel Pioneer Reunion DVD and CD set. This remarkable footage features legendary artists such as Richard Smallwood, Jennifer Holliday, the late Albertina Walker (the so-called "Late Queen of Gospel Music"), the Barrett Sisters, Billy Preston, and Joe Ligon of the Mighty Clouds of Joy, whose recent passing was mourned worldwide. For unknown reasons, the footage was never released, but frequent requests from gospel fans over the years finally yielded results! Though the music is moving enough on its own, anyone who knows gospel music knows the importance of physicality to the performance, which can be seen in the preview  of the DVD below: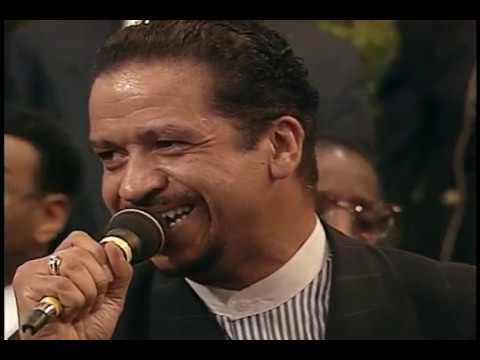 Any fan of gospel music will love this DVD and CD set, which includes favorites such as "Oh Happy Day," "I Shall Wear A Crown," and "Can't Nobody Do Me Like Jesus."  All the audio and video post-production was done at Gaither Studios in Alexandria, Indiana–the same site where the Gospel Pioneer Reunion originally occurred. Though the DVD is certainly reflective of the quality of most video equipment used in the 90s, it is still great to see the actual performances of these amazing gospel artists. The audio is high quality, which makes the CD extremely enjoyable even as a standalone piece.
Though recorded almost 25 years ago, Gospel Pioneer Reunion stands the test of time. The 100 minutes of joyful, zealous praise and worship preserves and celebrates some of the most influential and talented gospel music singers of the last couple decades. Highly recommended purchase for all libraries!
Reviewed by Anna Polovick